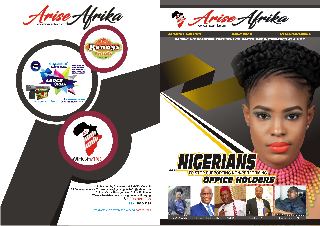 Acquire diverse skills in this loaded entrepreneurship seminar happening in Owerri in 7 days from now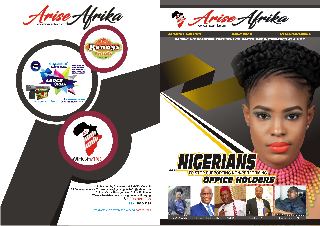 Unique Arise Afrika Free Skill Acquisition Training is designed to change the economic landscape of Imo state.
It is aimed at empowering youths by equipping them with skills that would help them in this failing economy and create a new order of projecting Nigeria's image.
The entrepreneur seminar holds monthly and is for everyone.
The entrepreneur seminar  is  Powered by Arise Afrika  & GCFN Consults in partnership with Unique Global ,Liberty Foundation
With support from civic society groups, online entrepreneurs, and other willing partners.
The converner, Mr Ik Anyanwu who is equally an online entrepreneur and  blogger promised to continue empowering the youths via skill acquisition training programme at the unveiling Arise Afrika Magazine at Rockview Hotel
Present at the unveiling were Hon High Chief Engr Chidi ibeh -Honourable Commissioner of Commerce and Industry,  High Chief Emeka Inyama -Chairman Abia warriors football club,  Nze Tonnex Chukwu , Vice Chancellor Imo State University Prof Mrs Adaobi Obasi represented by Hon Chris,  Austin Okoro of Herald Express, Onyekachi Eze of Trumpeter Newspaper and other media house
What are you waiting for? Hurry now to Uzzi Primary school and pick up forms to be part of the first batch of people to be trained.
 That opportunity you are waiting for is finally here for you to live out your dream to reality of being an entrepreneur.
 We will not only train you on the skills but we will help you in starting up a lucrative business of your choice after our sessions with you.
*Our Official Handles*
www.ariseafrika.com
Facebook: Arise Afrika
Instagram: @arise_afrika
Phone: 08037512288
The theme for the program is " Power of vision & Enterprise"
Registration and form collection/Awareness/Sensitization 23rd March – 6th April 2017
Training class begins 7th April -19th April @ Uzzi Primary school Mbaise Road off Douglas
*SKILLS WE OFFER*
Events Planning & Management
Beads & Wire works
Computer Maintenance
Candle/Hair Relaxer/Powder/Soap/Air Freshener/Detol/Harpic
Recharge Card Production
Computer Operations
*Leather Works (Shoes & Bags)
Catering/confectionaries
Ankara Shoes & Bag Making * Shampo/Perfume/House Paint Bleach
Poultry Production,/farming, Quail Farming, Egg Production
Tailoring/Fashion Designing
Photography & Video
Editing Photo Shop, Sound & Videography
Generator Repairs
Graphics Design
Hair Dressing/Eye Lashes.
The Organizers believe that *Unique Arise Afrika Skills Acquisition Training* will spur our youths towards a new order of projecting Nigeria Image and encouraging people to become self reliant.
The forms for this program is available and can be gotten at Uzzi primary school.
You can also register for any course of your choice before the event to reserve your spot.
The management invites all to join hands to ensure that people are aware of this wonderful opportunity by sharing this information. Our message is very simple :
"our youths must take our own destinies in our own hands . Nigerians must cooperate with each other to build a better functioning communities through small scale industrial vocations . We must become advocates for better governance and implementation of policies that affect the society"
Arise Afrika was launched in Imo state last year and seeks to develop and encourage youths to embrace their full potentials in all spheres of human endeavour and not to feel alienated by the present severe socio-economic conditions.
 The youths must be challenged to recover lost values through the same cooperative dedication and strength that must pull them out of the fangs of poverty.
*Organizers*Unique Global Skills Acquisition , Liberty Foundation, Arise
ARISEAFRIKA.com is a leading news and human empowerment, leadership blog in South-East Nigeria and in Imo state with hundreds of thousands of visitors on a monthly basis.
Through our free skills training we have empowered many youths
Anyanwu Ikechukwu
Founder *Arise Afrika*