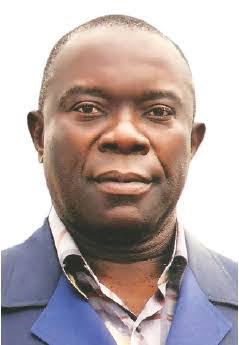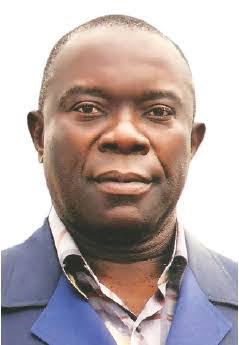 According to the Press Release by HRH. Eze Oliver Ohanwe, Chairman Okigwe Global Elders Forum which was made available to Arise Afrika there would be a meeting of Okigwe Stakeholders at the country home of Chief Tony Chukwu.
The statement which states as follows:
On behalf of the Leadership of Okigwe Global Elders Forum (OKGEF) I invite you to a crucial and strategic meeting of Okigwe People.
The meeting holds as follows:-
Date: Saturday 22nd April 2023.
Time: 12Noon
Venue: Chief Tony Chukwu's Country home Umueze 1

Please be punctual.
The following people are invited
(1) Prof. Maurice Iwu
(2) H.E.Chief Ikedi Ohakim.
(3) Ambassador Eddy Onuoha.
(4) Rt. Hon. Emeka Nduka speaker IMHA & other former speakers from Okigwe zone.
(5)Chief Tony Chukwu( Enweghi lhekariri-chineke)
(6) Chief Cosmas Iwu (SGI)
(7)Senator Frank Ibezim & other Former Senators from the zone.
(8)Senator Elect. Engr. Patrick Ndubeze
(9) Former, Sitting Members and Members Elect of Federal House of Representatives in Okigwe zone.
(10) Hon. Princess Gloria Akobundu, Fsi. (DG NEPAD)
(11) Former , Sitting and members Elect of IMHA in Okigwe zone
(12) ALL Former ministers from the zone
(13) Sir EJK Onyewuchi.
(14) Chief John Enyogasi
(OK 2000)
(15)Rt. Hon. Maxwell Duru.
(16) Nze Ozichukwu Chukwu.
(17) Government appointees of 3R government
(18) The SOLADs of the 6 LGAs.
(19) All former Council Chairmen,elected and Appointed from the zone.
(20) His Lordship, Most Rev. Dr. Solomon Amatu (Catholic Bishop of Okigwe Dioceses)
(21) His Grace,Most Rev. Dr. David Onuoha (The Arch Bishop of Owerri Ecclesiastical Province)
(22) His Eminence, Samuel Uche
(Prelate emeritus of the Methodist Church of Nigeria.
(23) His Lordship Rt Rev. Dr. G U Ukanwa Ph.D (Anglican Bishop of ISI Mbano)
(24) His Lordship Bishop Edward Osuegbu (Anglican Bishop of Okigwe )
(25) His Lordship Bishop Godwin Ebere Nwachukwu. (The Bishop of Lutheran Church of Nigeria,Owerri Diocese)
(26) Members of the academia.
(27) Captains of Industry
(28) 10 Leaders per ward (6 men, 2women and 2 youth)from all the 64 wards in Okigwe zone.
(29) Traditional Rulers lead by HRM Eze Goddy Okeke and HRH Eze Oliver Ohanwe.
30) All retired permanent secretaries & Directors of Federal and state civil service of okigwe extraction.
31) All Retired Senior Military officers
32) All Retired DIGs, AIGs & Commissioners from the zone.
Please be punctual to enable us exhaust our Agenda.
Best Regards
HRH. Eze Oliver Ohanwe.
Chairman (OKGEF ).