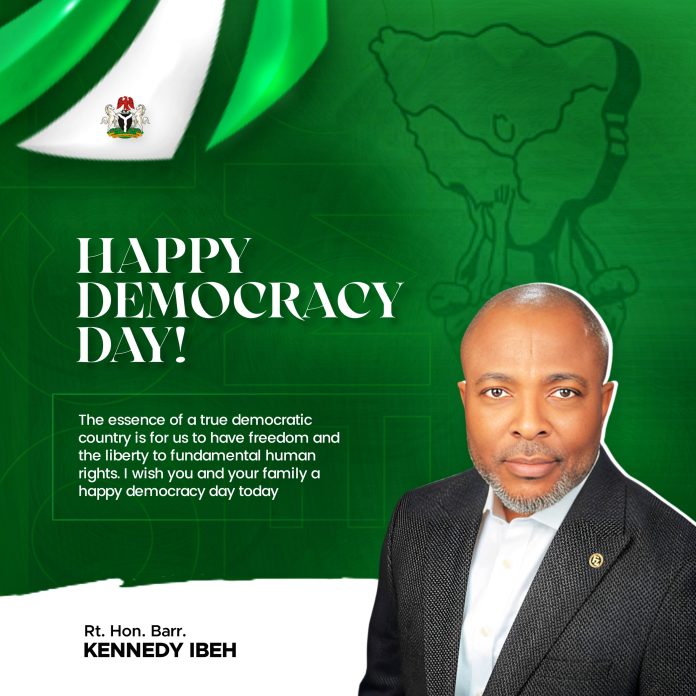 ——– Says Rt. Hon. Barr. Kennedy Ibeh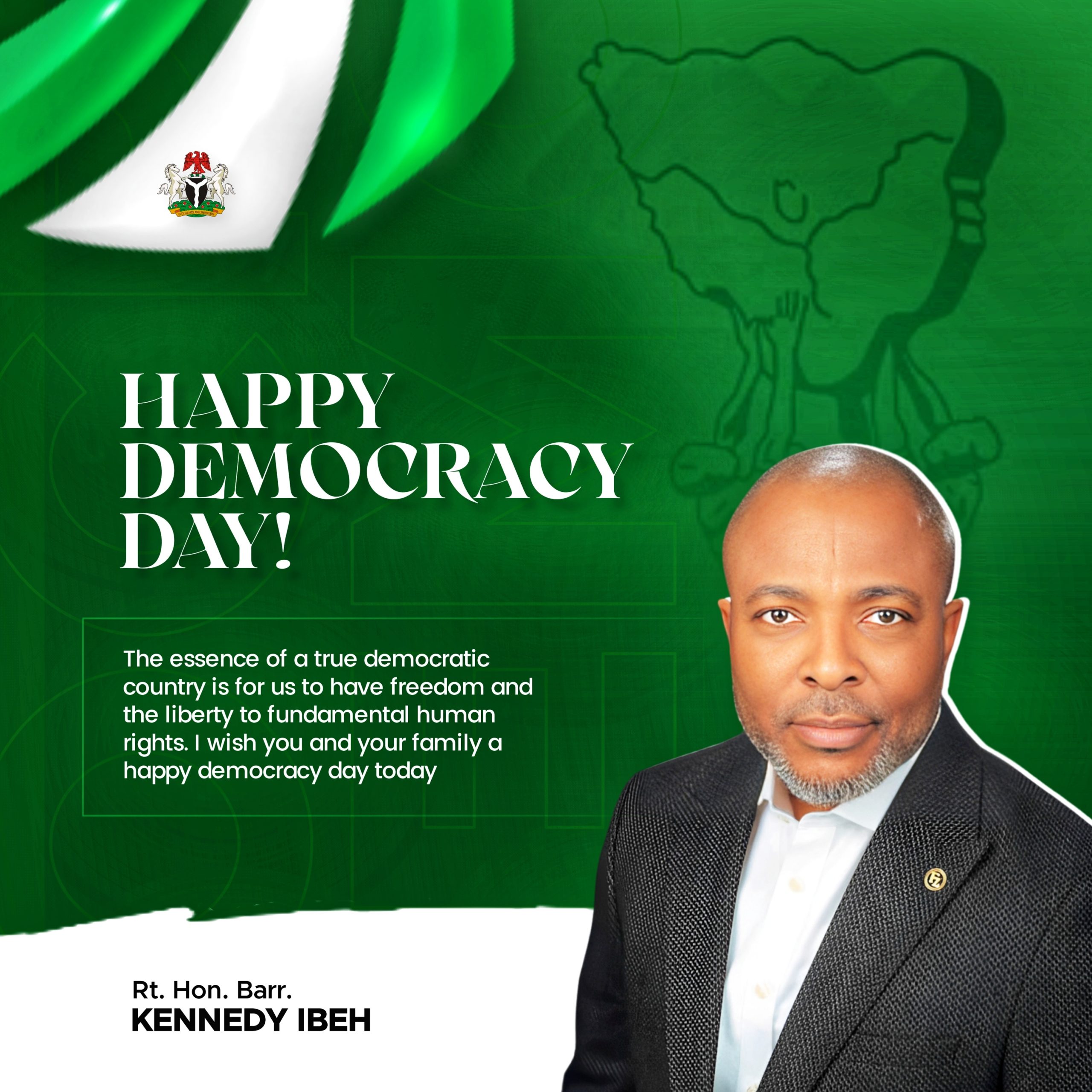 As Nigerians celebrate the 2023 Democracy Day, the Returning Member for Obowo State Constituency, Rt Honourable Barrister Kennedy Chidozie Ibeh has reminded his constituents that June 12 was more than just a date.
The Ranking Member, in a statement signed by him, to felicitate with the people of Obowo State Constituency on the occasion, said, "June 12 has become symbolic, and represents a milestone in our collective journey to consolidate democracy. 30 years ago, we all rose, not minding our ethnic, cultural, religious and other primordial sentiments and differences and proclaimed the oneness and unity of the country".
" That singular proclamation 30 years ago, is the reason we have this present democracy, which has come to stay. Our democracy is still a Work in Progress, so it requires our collective involvement, and respect and tolerance of the views of others. As we March on in our democratic journey, we should always remember the rules of the game and respect the rights of others, while discharging our responsibilities, as leaders".
The Speaker Emeritus also commended Governor Hope Uzodimma for living up to expectation, in the discharge of his duties, through the provision of visible projects and people oriented leadership". Rt Honourable Kennedy Chidozie Ibeh concluded.
NKE NKE ENYI MEDIA TEAM