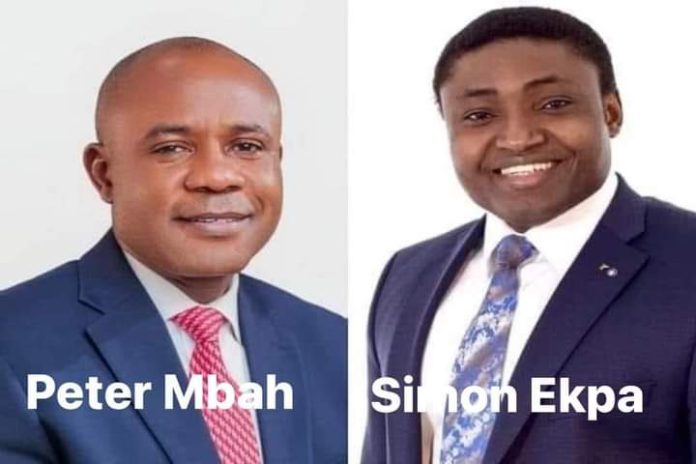 Enugu state Governor, Peter Mbah, has said that his administration is considering the option of dragging the breakaway leader of the Indigenous People of Biafra (IPOB), Simon Ekpa and all the instigators of the illegal sit-at-home order in the State before the International Criminal Court (ICC) in The Hague, Netherlands.
The Governor was addressing newsmen at the Government House, Enugu, at the weekend.
He said: "As media people, it is important you educate our people for them to know that these sit-at-home enforcers are not after Mazi Nnamdi Kanu's welfare or freedom. We must be able to separate the two.
"Ndigbo are on one page in demanding for the release of Nnamdi Kanu. I have also seen the President over this matter. Other Igbo leaders have made the same demand and we are not relenting.
"However, the so-called sit-at-home enforcers are mere criminals and our people must face them frontally."
Mbah said there was no way Enugu could become the premier destination for investment, living, and tourism or its economy grown from $4.4 billion to $30 billion when the people were still talking about or taking orders from faceless persons outside our state, insisting "we cannot be defeated by evil and we must not allow that to happen".
He added: "We practice democracy. We can never allow murderers and terrorists to dictate to us. We must not allow those who do not have the mandate of the people dictate for us how to live our lives; when to go out; when to close our businesses and when to sit at home.
"What we are facing now are media terrorists using the social media to instigate fear and peddle fake news. We must not allow them to succeed. It is totally unacceptable. Nobody can make you inferior without your consent. These hoodlums are very few compared to our numbers. We cannot be taking instructions from hooligans.
"We must not allow those without our mandate tell us how to live our lives. We have a duty to ensure that we flush them out in all directions. They have no stake in the affairs of our state.
"It is, therefore, our responsibility to re-orientate our people to start coming out and going about their normal businesses. We have a duty to kill fake news and counter it with our superior pen and media.
"Therefore, as we are leaving here, we must begin to tell our people the right thing; that nobody can make them inferior without their consent; that we can't be cowed by the cowardly acts of a few people."
Source: The Nation