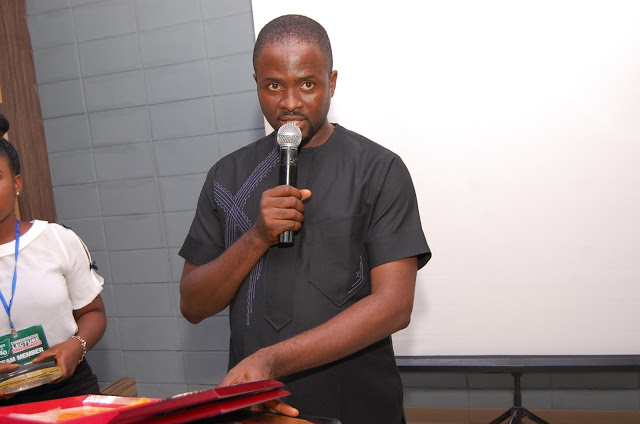 YOUTHS AGENTS OF CHANGE: MR IK ANYANWU SPEAKS AT IMO @ 40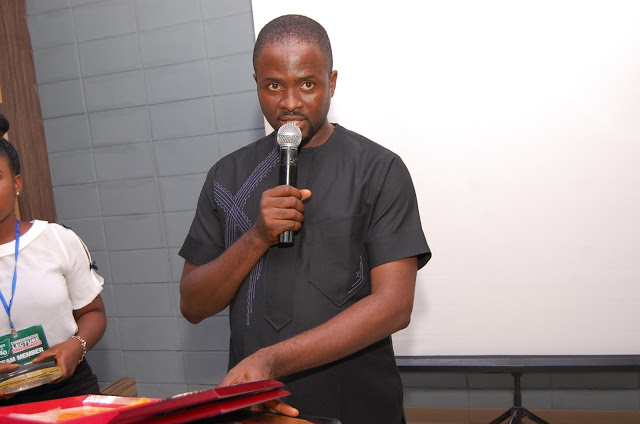 The change we all crave for starts with us. If you want a
better Imo state. you have to create it.
If you are complaining about what is happening in the society today. How have you been treating others? How do run your business? Do you sell dummies to people? Do you cheat others? For the last 16 years, over 20 trillion has been allocated to develop Igbo States by the Federal government just half of that was used to develop Dubai that everyone is going to today. where is our Dubai? what happened to the money allocated to Igbo States?
it went to few Igbo's pockets. If we can be sincere to ourselves, even with the skewed system we have today, a lot can still be done to develop our States. If we are sincere about it, we can all contribute our quota as we have the resources both human and material to develop our state. We have the prospect.
 THE PLACE OF THE YOUTHS
The youths are more enlightened now. Despite all the crisis, killings in the north, our youths has not reacted unlike before. Somebody should ask me why? We know that voilence can never be the solution to our problems.  That does not mean that the youths should be taken for granted. I have to state here that there is a great need to harness the strength of our youths so that it doesn\'t go into something wasteful. That is why I and my friend Cookie Iwuoha decided to put together this Public Lecture to commemorate the 40th Anniversary of Imo State and reach out to our fellow youths.
The young people are important in the Sociopolitical persuasions in Today's Nigeria. If you look around what is happening all over the world today, you find the youths behind it all.  The Agitations, violence . it\'s the youths. As for back as 2001,
we began Global Circle of Friends Network a voluntary community development organization comprised of Imo young people. We were into social advancement services, we embarked upon several self help projects at umuoke, otoko obowu. organized
free medical treatment for indigent widows and old men in my community. I discovered that the community needed to know instead of looking for white collar jobs there is something
that can be harnessed in our people. We were training and empowering youths via skill acquisition program at no cost. We are focusing on the youths because the youths are known for
their
tremendous strength. this strength is not for carrying ballot boxes, this strength is not in blowing up pipelines, it\'s not in kidnapping, It\'s about time we move in and take what rightfully belongs to us as youths. And this change can only come from a transformed mind. What is your values as a youth? A lot of people today dont have values anymore. If you can not stand for something, you can fall for anything. We are here today as a result of our love  to impact good norms and values and over the years we have done so with passion through various platforms.  We are into
life coaching/mentoring
We will help you realize your goals, dreams and visions for your life as a youth.
Life coaching is an emerging and rapidly growing field.  A life coach, coaches people to enable them to improve, change and develop aspects of their lives. Coaching is a partnership between the coach and the client. Normally  we usually have a coaching session once a week at a scheduled time. During the sessions we will focus on the relevant information and issues. We will create and implement strategies, consider different options and issues and then you'll make decisions and commit to specific actions to move forward.
With this coaching structure in place, you will be continually focusing your attention on what you really want. Not only that – you'll be doing something about it! This coupled with holding you accountable and providing the ongoing help and support will make it very difficult for you not to make progress.
Why should I use a Life Coach?
The urge for change often does not last long enough for you to follow through – the motivation seems to come and then go. On your own, in the short-term, its easier for your life to remain the same, rather than  do anything about it. But what about the long-term? How many times will you have had the urge to change, but not do anything about it? What will the cost be to you in 5, 10, 20 years if you're still the same and nothing has changed? Will you wish you'd started now?
We will empower you and train you in various skill acquisitions that will help you become an effective and better entrepreneur.The educational entrepreneurship arm of the GCFN CONSULT is aimed at reorienting our attitudes, empowering young people via training, skills acquisitions workshop, seminars. It is our solution to the lack of focus and satisfaction found in our youths of today.
GCFN Consult serves as a sure guide for every young man to discover his real self and become who God originally purposed that he should be.
Nothing can be more fulfilling than our seeing you well accomplished in life
Objectives
*To discover, develop  youths and ensure they are well trained intellectually, highly skilled and of high moral values to provide leadership in the country.

*To advance higher learning through its thrust of intellectual, moral and cultural excellence, animated by the virtue of diligence, love and service;

*To develop academic partnership and collaboration in teaching and research with so that the products of Gcfn consults will distinguished in various fields of endeavours.

*To encourage the advancement of  learning

and to hold out to all persons without distinction of race, creed, sex or political conviction, an opportunity of acquiring higher education;
WAY FORWARWD
It doesn\'t matter what you think you are doing. be the best of what you are doing. people are watching what you are doing. how you are doing it and what comes out from it. At Imo @40 Commemorative lecture and awards so many people from various fields of life were recognized & celebrated. In what ever you do, be the best of what you are, be honest, be dedicated, be committed so that one day you shall be called upon & celebrated!
 PIX FROM IMO AT 40 LECTURE COMMUNITY DEVELOPMENT AWARD
BAR OKWY OF FAMOUS NKWA GROUP
I.O.C WALTER  DOING A SONG \"BEAUTY OF IMO -NMA SI NA IMO PUTA\"
HON IBEH DELIVERING THE KEY NOTE ADDRESS
REV FR PROF PHILIP OGBONNA DELIVERING A LECTURE
MR. CLIFF AYOZIE MANGER NEWS NTA 24 ABUJA – MC/ANCHOR OT HE EVENT
NKWA GROUP SINGING
BEST TERTIARY INSTITUTION – Ag VC IMSU in a handshake with MR CLIFF
Iyke Anyanwu hands over Award Plaque to Chima Anyanso – South East Entrepreneur of the year
CASTOR YBE – Receives Award at the Event
ROCHAS FOUNDATION COLLEGE EMERGED BEST SECONDARY SCHOOL IMO
BEST SUPPER STORE OF THE YEAR -MANAGER  HOUSE OF FREEDA RECEIVES AWARD
GISTGATE RECEIVES BEST BLOGGER MEDAL OF HONOUR
HON IBEH & HON DEACON CHIKE OKAFOR of FEDERAL HOUSE OF REPS
REPRESENTATIVE OF FRANK NNEJI -ABC ENTREPRENEUR OF THE YEAR