OUR RESOURCE PERSONS [Conference Speakers:

 

Profile of some of our resource persons/ presenters at the Seminar. Interested participants should please indicate interest. Industry gurus are also invited to take part in any of the panelist groups that will discussed]
Rev Dr Mrs Mercy Ogbodo
is the Founder of
Mercy Streams Foundation. She is a regular Host/ Presenter of CHRISTENDOM: A Religious program on Zanders Fm 3pm every Sunday. A Woman with a passion to reach out to the people.
OurMission:
To help and empower the less privileged in societies. To raise world catalysts by empowering and sponsoring positive purposes and visions, Eradicating unemployment through free skill acquisition and talent development. Encouraging and empowering youths for leadership and responsibility in the society.
She is a Wife, Mother, Evangelist and teacher of the Word of God. She is married to Bishop Ogbodo of Treasure House and the marriage is blessed, a unique woman who would help enrich the audience.
She is quite vocal in accelerating issues pertaining to welfare of the African girl child and women and her personal commitments towards the development of the youths is quite infectious.
IkAnyanwu
is a passionate creative writer, publisher, leadership blogger, event manager, Human Resources Specialist/ Trainer, Life Coach, Youth mentor,
He has won several international
recognitions
in both the journalism & Hospitality Industry where he has calved a niche for himself. His Platforms
Arise Afrika
was established to tell the African stories to
the world by Africans in a new light, the network with its seasoned African Journalists
Redefines Africa to the world and promotes the practice of developmental Journalism via publishing of
Bia monthly Magazine, Media Reports, Newspapers, Books, Digital Campaigns and Journals on the positive stories of African and facilitators/organizers
of public lectures, seminars, events, digital campaigns and other education series to educate to educate and sensitize people.
His mission to raise the beautiful continent of Africa one information at a time. He uses his online news platform to promote social democratic values of justice, freedom, create a reawakening of our strong and sustainable ethical and cultural values.
Arise Afrika
is a movement
geared towards re-engineering the mindset of Africans
about sustaining themselves in their immediate communities. We have been helping our youths to discover and develop their talents so as to make a positive impact in the society. We seek to encourage our people to embrace their full potentials in all spheres of human endeavour and not feel alienated by the present severe socio-economic situations.
He is the CEO of GCFN Consult, Sommies Foods Limited. His passion is to educate, equip and empower the youths for the future. He will do anything for the growth and development of Imolites by consciously grooming and nurturing the youths into transformational leaders. This he has consistently done from 1998 till date. He also has served in numerous boards and capacities :
Manager Rennys Foods Limited,
All African Media Networks Reps, Editorial Board Nigerian Eye Newspapers.
He holds a Bsc in Sociology Imo State University and also a graduate of Living Word Training Center – a bible School of practical application. He has been a front liner in empowering the youths
for decades now
providing recognition for outstanding selfless service, self help projects and role model activities at the community level, Imo State University, African Women Intercultural Dialogue – Accra Ghana, Imo At 40 Community Development, Imo Students Leadership Summit, Mr & Miss Tourism, Global Circle of Friends Network, Moment of Discovery for Singles
to mention but a few. He is fondly loved by youths who are mostly followers of his blog
www.ariseafrika.com
, youths friendly programs and innovations. We shall be taping from his wealth of experience at the Entrepreneur Seminar. 
Rev

 

Mrs Ogechi Erondu

is a motivational speaker with a passion to bring out the potentials of people. She is the founder of Mega Youths Internati
onal Forum. A forum that impacts the lives of younger generation and bring out the best in them. An educationist, She is the proprietress of
Brilliant Int'l Schools.
Hon Prince Odunze
Hon Prince Odunze O Odunze
SA Media Production to His Excellency . Uk based Youth Mentor, Social Entrepreneur. Founder Enabled Global CIC UK) Film Director, Media Trainer and Strategist. He is a Motivational Speaker. 
MRS Nnochiri Udensi
is a specialist in bead making, liquid soap production. She is also a businesswoman. For those seeking for hands on skills and needs something doing which they can do and make a living from. They would be tapping a great deal from this exceptional and unique woman. She is happily married to Mr Udensi and their marriage is blessed with 3 lovely children.
IK Ogbonna
SA ICT to His Excellency.
Social Entrepreneur, CEO/ Director DOOR TO DOOR Dry Cleaning Company, Media Consultant and Strategist. He is a Mentor to youths. He played active role in Student Politics and Unionism as one of the Pioneers of SUG Imsu having served as Director of Information. He is an authority on the subject to be discussed at the event.
He is a member of Nigeria Union of Journalists, Chartered Institute of administration, Institute of Media Research and Development. He is an entrepreneur , businessman and also a public servant. Loved by youths whom he finds time to interact with and ensure that they are updated daily via various innovative platforms.
The man in whom intelligence met courage, resilience dines with determination and compassion married honesty. The best guard and our voice in redeeming our youths from strife and saving our social and moral institutions from decadence. 
Dr Ken Obiakor
is a seasoned motivational speaker set to transform our nation. He is the Founder of Leadership Development Foundation Initiative a non-profit leadership capital development organization , He is
dynamic and experience and has genuine interest in civic education and ensuring that people gain access to studying abroad in order to develop themselves. He has Bsc in Sociology and Master in International Law and conflict resolution. A detribalized visionary leader who loves impacting knowledge from secondary, tertiary and international level..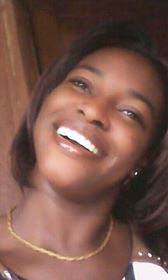 Sister

 

Blessing Ebiniko

is a member of

 

Arise Afrika and a rare gem. Her love and devotion to the cause of humanity makes her stake a lot. She is a mentor and makes impacts in the lives of many with her exemplary life. She is married to Arc Victor Ebinuko and their marriage is blessed with

 

4 children. She is one of the resources persons who would be handling the practical aspect of the training. 
 

Henry Ibeh

is the CEO of

 

Scent CREATIONS.

 

Decorator & Event Planner. A multi talented young man who also specializes in confectionaries and baking. He shall be involved in the practical aspect of the training.