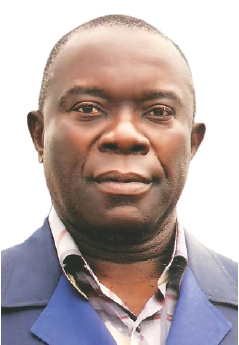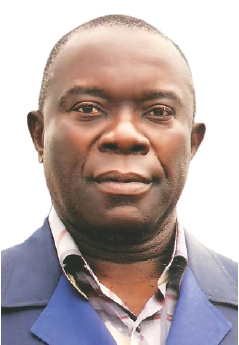 Chief Tony Chukwu
Dr Mrs Nneoma Okorocha Imo First Lady
Visions:
Redefining Africa to the world through arts, culture and beauty. Celebrating people, places and values
JOIN US:
It's yet another season to celebrate people, places and values. There are heroes in every community, entrepreneurs, community leaders, business owners, real estate developers, and others whose vision, tenacity and hard work are transforming our community into a better place to live, work and do business. These people are working to raise the beautiful continent of Africa which is our goal as we flag off FACE OF ARISE AFRIKA PAGEANT AWARDS we wish to Unveil the following nominations for the inputs of the general public to vote.
Come 29th July at the event proper, it would be another opportunity for us to pay tribute to them, our heroes who are indeed making Afrika Arise.
Join us to honour those who work tirelessly to improve socioeconomic sustenance of our community. Visit: www.ariseafrika.com go to contact form and fill in and submit your choice!!
HE Prince Eze Madumere
Personalities Storms Face Of Arise Afrika Awards
LIFETIME ACHIEVERS/DISTINGUISHED PERSONALITIES Award
Dr KAlu Idika Kalu
Chief Ikedi Ohakim
Prince Eze Madumere
Senator Bright Nwanne
Dr Nneoma Rochas Okorocha
Rt Hon Emeka Ihedioha
 Hon Dcn Chike Okafor
 Rt Hon Ugonna Ozuruigbo
 Chief Ugwumba Uche Nwosu
 Mazi Jude Nwosu
Sis Chinyere Emma Okorie
Mazi Clement Owunna
Chief Chukwu  Wachukwu
Ugo Ireke Lebe Nnana   
Chief Emeka Inyama
Okey Theodre Eze
Amb Utchay Odims
HRM Ugoeze Shirley Okwudinma
Ms Peace Anyiam Osigwe
Hon Mrs Chikodi Dike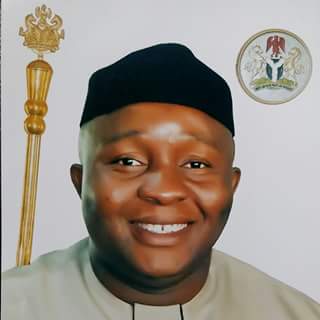 Rt Hon Ugonna Ozurigbo
1.    COMMUNITY DEVELOPMENT AWARD
     
    Rotract Club of Nigeria
    Providerse Nig Ltd
    Zanders Foundation
    Global Circle of Friends Network
    Guardians of the Nations International
    Connected Friends International
    Mercy Streams Foundation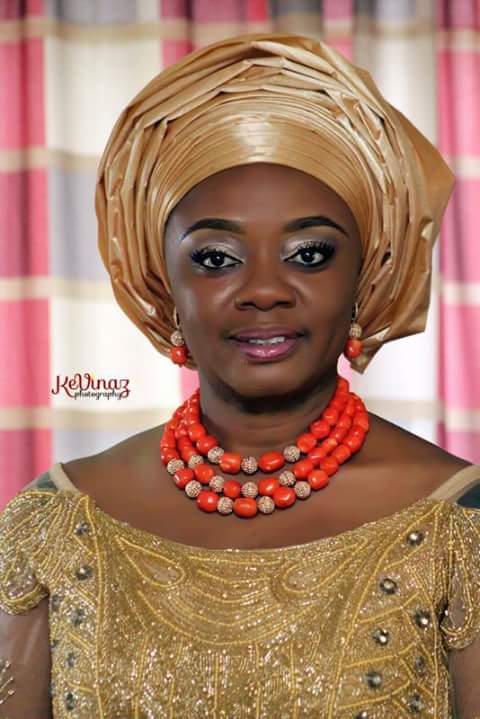 Ugo Lebe Nnana
2. Youth Mentor of the Year AWARD
        Rev Dr Fidel Onuoha
        Dr   Linus Okorie
        Dr Cally Cussons
        Dr Mrs Ikejiaku
        Dr Mercy Ogbodo
Dr Linus Okorie
   
3. Excellence Award to Best Primary School of the year
 Mountain Crest School
 Living Word Academy Primary
 Start Right
 Baptist Primary School
 Peculiar Kiddies Development School
 Brilliant International School
 Roxy Kids Schools
ROCHAS FOUNDATION COLLEDGE
 4. Excellence Award to Best Secondary Educational Institution of the Year
 Rochas Foundation Colledge
Federal Girls College Owerri
 Madonna Secondary school
 Alvana Model Secondary school.
 Living Word Academy Secondary
Golden Child Secondary School
5. Excellence Award to Best  Tertiary Institution of the year
 Imo State University
 Federal University of Technology
 Federal Polytechnic Nekede
 Alvan Ikoku University of Education
 Imo State Polytechnic Umuagwo
 Rhema University
 Hezekiah University
6. Educationist of the Year
 Prof.  Mrs Adaobi Obasi (IMSU)
 Prof.  Nnenna Oti     (FUTO)
 Prof OC Nworgu   (Rhema )
 Prof Mrs C Njoku (Rector PolyNekede)
 Prof Mrs Ijeoma (ALVAN)
7. Best Bank in Customer Service of the Year
 GTBANK
 UBA
 DIAMOND BANK
  FCMB
8. Exceptional Manager of the Year
 Sunic Foods Ltd-    Mr. Elijah Anaeru
 Jireh Resturant-    Mrs Esther
 Rennys Foods Ltd – Mrs Ebere Nwarie Opara
 Dozzymore Communications Enterprise- Mr Nnadozie Osuigbo
 Fullmoon Hotels
Lamour Ethels – Lamour Events
Victor Starline Nig Campus Experience IMSU
9.Telecom Company of the Year Imo
 ETISALAT
 Glo
 MTN
Airtel
10. Imo Hotel of the Year
 Rockview Hotel
 Kelvic Suites Hotes
 Immaculate Royal Suites
 Benchmarks Hotels
 Villa Garden Hotel
 Concorde Hotel
11. Restaurant of the Year
 Jevinik
 Manure
 Mimi\'s Place
 Jireh  Resturant
HON TONY OFFIAH
12.FASTFOOD Company of the Year
 Crunchies fried chicken
 kilimanjaro Restaurant
 Rennys Food
 Sunic Restaurant
13.Recreational Centre of the Year
 Ibari Ogwa
 Mimi place
 Heroes Place
 Choppers
 Cubanna
 Blue Ribbon Lounge

14. Humanitarian Service of the year Award
 Rose Tony Chukwu Foundation
 Zanders Foundation
 Sylvester Osuji Faoundation
 She Needs A Roof Project.
Dr Mrs Nneoma Dike
15.IMO Civil Society of the Year
 Society Advancement Services
 Leadership Development Foundation for Civic Literacy
 Boiling Point Co operative Society
 Read Aloud Foundation
16. Entrepreneur of the Year
 Sir. Tony Ezenna
 Mr. Frank Nneji
 Chief Tony Chukwu
 Leo Stan Ekeh
17.Proactive Law maker of the Year (Imo State)
 Rt. Hon .Ugonna Ozuruigbo
 Hon. Barr Kennedy Ibeh
 Hon.Emeka Lloyd
 Hon Ludard Osuji
 Hon Agbim
17b.Proactive Law Makers of the year (Federal)
 Hon. Deacon Chike Okafor
 Hon Jerry Alagbaoso
 17c.     Most Accessible Senator
  Senator Hope Uzodinma
 Senator Sam Anyanwu
Senator Ben Uwajumogu
NEWSPAPERS
18.Media Outfit of the Year
 Zanders Fm
 Hot FM
 Trumpeta Newspaper
  Frontline Express Newspaper
  Channels TV
   Nigerian Television Authority
   Newspoint Newspapers
   Nigerian Eye Newspapers
STUDIOS
19.  Comedian/Entertainer/MC of the of the Year
 2 Can Talk
 Klasikal
 Paragon Entertaiment
 Mc Badmouth
 Mc Chuks
  Mc Jebi
  Mc Aso Rock
  Mc Yellowmouth
  Mc Ogene
  SoloMourinho
   Broda Bossman
McGinger Ibeneme
Ominimini
GHANA
20. Excellence in Public service of the year
 Constant Water Bottling Company
 Ozb Communications
 Nigerian Bottling Company
 Nigerian Breweries
21. Icons of Integrity of the year
 Rev Mrs Ochemba
 Pastor Jarlath Onuegbu
 Rev Dr Bunmi Babs
 Chief Bar COC Akaolisa


       
22. Dynamic Brand of the Year
 House of Freeda
 Everyday Supermarket
 Golden Touch
 Shoprite (Owerri Mall)
 Destiny Supermarket
22b. BEST Brand of the Year
 Shirley Supremo
 Royal Billion Apartments
 House of Freeda
 Slot
Eddy Brown Electronics Nig Ltd
Samsung
23. BEST TRANSPORT COMPANY of the Year
 ABA Transport
 God Is Good Motors
 Imo Transport Company Ltd
 The young Motors
24. BEST CATERING SCHOOL
 Hossana Catering School
 Evatt Catering School
 Queen Esty
  Lamour Events
25. BEST MAKE UP ARTIST
 Golden /touch
   La Kristal
  
26. MEDIA PERSONALITY OF THE YEAR
Eyitope Kuteyi – Chanel TV
 Lolo Becky Zanders – Zanders FM (Igbo Amaka)
 Mrs Shirley Munonye (Frontline Express Newspaper)
 Abso Baba Rochas Pickin
Cliff Ayozie – NTA
Eberry – HOT FM
27.BEST STUDIO of the Year
 STA STUDIO
 GENTLE DIGITAL STUDIO
 LUMEN PICTURES
 Kelvinez
28.Sports Personality of the Year
 Kelechi Iheanacho Machester City Striker
 Kanu Nwankwo
 Chief Godfaith Etuemena- President Heartland
Gistgate
29.Creative Director of the year
 Aqua Victor – Scepter Graphics
 Ikpa – Ikpa Concepts
Royal Prince -Royal Prince Movies
  Greenbrain Anaturuchi – Gistgate Gragics Media
 Patrick Ikechukwu – innovative Media
Francis Ememekwe – Room 704

30.Imo Blog of the year
   Gistgate.com
   Ariseafrika.com
 Otowngist.com
 mbaiseblog
 alaowerri.com
 Amiboisland.com
 tufurblogspot.com
 Kingsleyslim.com
31.R&B  Music personality of the year
 OK Davis
 SUSSY Plays
 Kelvin Fretless
32.Imo Hip Hop artist of the year
 Golden Okafor (XBusta)
 F2
 Mo-brek
 Pozitive
 Kenny
 Achara man
IOC WALTER
33. Gospel Music Personality of the year
 Henry Joshua
 Walter d Great
 Tonnel Avo
 Mark T
  Adesoji Joseph
  Nemi Iselema
   Broda Bossman
34. Imo Netpreneur of the Year
 Linda Ikeji
 Chris Kehinde Nwandu CKNnigeria
   Ikechukwu Onuoha (Alaowerri)
   IfeanyiCy Njoku
   Greenbrain Anaturuchi
35. Beauty Shop of the Year
 Hair Forest
 Hair Wizard
36. BEST DJ OF THE YEAR
 DJ Ridder,     *  Vee DJ JerryC,    DJ Bombey
 DJ Lee         *  DJ Shadows    *  DJ Pakky   * DJ Wonder, DJ Square
37.Urban Boutique of the year
 Skin Boutique
 House of Freeda
Millennium
Razor Sharp
Shorty
 Delia
38. Lifetime Achievers Award (Merit)
39. Distinguished Personalities Award (Merit)
IK OGBONNA
40.  South East  Leadership Award (Special Recognition)
 Hon Engr Chidi Ibeh – Commissioner Commerce & Industy
 Hon Rodney Ajaelu –  Commissioner of Youths & Sport Utility
 Hon Simple Ugorji – EA Operations office of Her Excellency
 Hon Paddy Obinna – SA on to the Governor on Arts & Culture
 Hon Prince Odunze – SA to the Governor on Media Production
 Ik Ogbonna – SA to the Governor on ICT
 Hon Kenneth Emeleue- SA to the Governor on Youths
 Barr Amagwalam – – GM ENTRACO
 Hon Patience Mbakwe  Obowu LGA
Hon Barr Okey Igwe Umunneobi LGA Chairman Abia State
VOTE