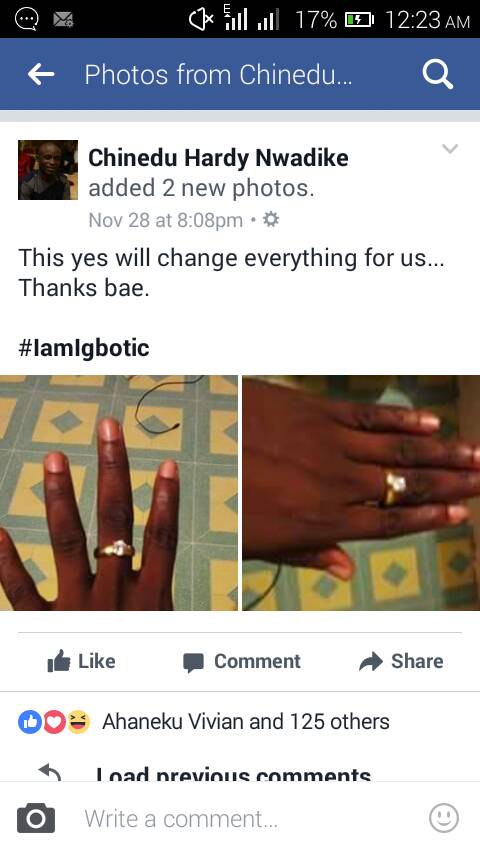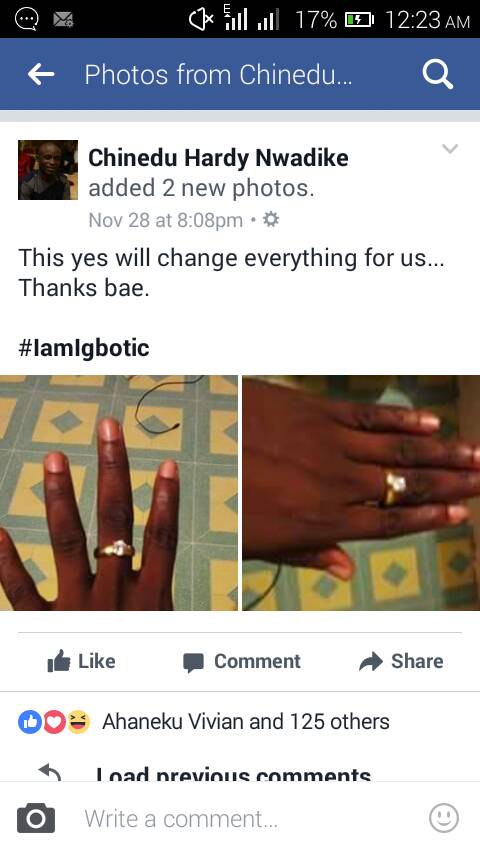 Blogger, Chinedu Hardy Nwadike was shocked when some friends refused to accept he was truly engaged even when he posted a picture of the ring on a lady\'s finger.
Hardy who they referred as drama king, because of his controversial and comic social media character, posted a picture of a lady\'s hand without her face, adding the message \"This yes will change everything for us… Thanks bae. #IamIgbotic\", and even when he received tons of congratulations in the comment box, there were still some others who refused to believe him.
Funny but serious comments like \" For real? Show the face na\"
\"Hardy na woman hand bi this? Where her face mbok?
Kikikikikikiki!
Until I see face wey get this hand together plus Hardy wey dey put the ring, I no go come waste my congrats.
Inukwa!😁😁😁😁😁😁\"
\"This is not straight… I\'ve not gotten it 😀😀\" were seen on the post, but Hardy whose online comic character was paying back, will have to live with that.
We await the day he will release the face of the lady, \'abi na hand em wan marry?\'
So far, no one has gotten close to revealing who the lady is and Hardy who is the President of Imo State Bloggers Association has done well to conceal her identity.
Hardy has then refused to make any further comment on those contrary reactions, only thanking those who congratulated him.
Related