For years now, Mountain Crest has been thriving in academic excellence and character with the mission of providing quality learning opportunities which allows the development of the children\'s full intellectual, physical, spiritual, emotional potentials.
Uniquely educating children from/on the above philosophy, the school has a methodology of turning an assumed dullard into a genius .
Interestingly, scoring above national norms and standardized achievement tests, the students  of Mountain Crest International Schools always come tops in academic and extra curricular activities.
The school has distinguished itself on the myth of balancing knowledge.
The secret to Mountain Crest coming tops and joining the Elites school in Nigeria is God.
Secondly the Proprietors of the school from inception till date has continued to play a great role in their achiving this great feat. Because the character of any kingdom emanates from the king.
One can also attribute the success to it\'s unique vision and mission statement,
Dynamic Management Team, Curriculum, Qualified and Dedicated Teachers, Conducive learning environment  played a great role too according to findings of Arise Afrika.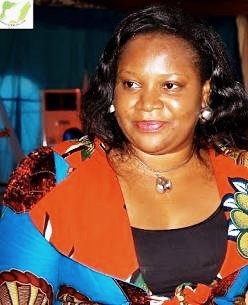 Deaconess Akudo Chike Okafor is the Director of Mountain Crest. She is the brain behind the success story of this great institution. She is a rare Gem, her love for this children make her stake her life. She loves perfection and lives it out in her daily  life as she models Christ to the children and her dedicated staff. She is a mentor to many. Her exemplary sets pace for her followers. She has made great impact in the lives of many with the wisdom of God that is embedded in her. She is a great achiever. Beautiful both inside and out. She is happily married to Hon Dcn Chike Okafor -Honourable member representing Okigwe South Federal Constituency at the National Assembly Abuja. And the marriage is blessed with 3 lovely kids.
The administration  has always grown in excellence under her able visionary leadership.
The board is run by a team of competent professionals in relevant fields, from cadre of Universiry Professors to seasoned educationist, human and corporatr development strategist.
Well driven by the inner resolve to stop the mass exodus of our people to America and Europe for quality education, the proprietors of the school started incubating Mountain Crest High School which is now a reality. This is inline with their vision of providing qualitative and holistic education at all levels.
According to the proprietress, Deaconess Akudo Chike Okafor, Mountain Crest is not just a School but a vision given by God to lend a hand in the grooming of leaders who will take over reigns of power in every sector of Nigeria and even the globe.
The school runs a Montessori/British/Nigeria Curricula and can be  located at No 3 Eugene Opara Crescent opp. index petrol station Area H(after40-40)
Mountain Crest knows the VALUE of EXCELLENCE and have the CAPACITY to deliver it.