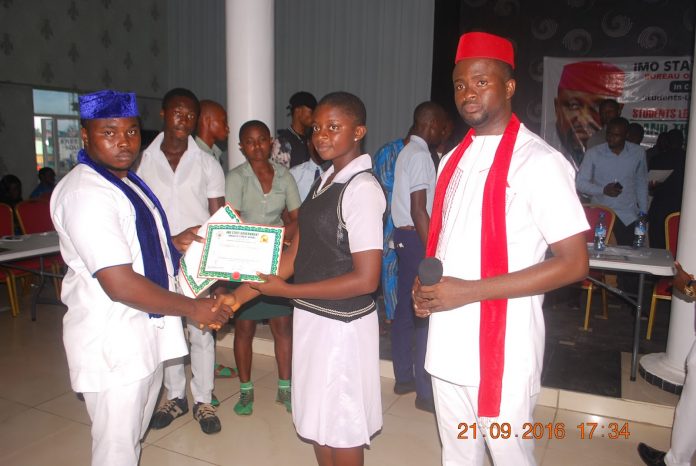 Queen Culture of the Miss Nigeria Ghana Pageant Gedoni  Odinta has called for Cultural Exchange program between  Calabar in Cross River and Capecoast in the Central Region of Ghana.


The Miss Nigeria Ghana Friends and Brethren project launch coming next month at the British Council Ghana is geared towards strengthening the bilateral relationship between the people via  Literacy programmes, Socio-cultural Mentoring of children of dual Ghana-Nigeria descent , and  Citizen diplomacy initiatives, all geared towards uniting the people of the two nations.
The 24 year old graduate of  geophysics from University of Calabar  revealed her priority of using the Miss Nigeria Ghana-Nigeria friends and Brethren Project to bring development to her people via championing a cultural exchange program between Cape Coast and Calabar, because the two cities share a lot in common in Tourism and preserving of  African culture and heritage.
\'\' We have started initiating the steps that will lead to the realization of Sister City Relationship between certain cities in the two nations that share similarities in economic and social importance,  and this is going to be achieved via  collaboration with the relevant bodies that will oversee the process like   Mayors of the cities, Governors and their Ghana Regional Minister counterparts , in partnership with Sister City International the regulatory body that governs inter city relationship globally.\'\' she explained
\'\'Over 70 percent of tourists that visits Ghana always tour Capecoast Castle , Kakum National Park in the Central Region of Ghana ,and with Cross River\'s  emergence as a leading player in the tourism and cultural sector  in West Africa , fostering a partnership between the Culture and Tourism commission of Central Region of Ghana these  will really help in driving a tremendous growth in that sector for the cities and the west Africa region\'\' she reiterated
\"We are hopeful that the friends and brethren project via  Sister city relationship between our cities in Nigeria and Ghana will  come with many  benefits like  Student exchange programs, professorial exchange, medical exchange between the major Universities and Hospital in this cities, these will help to  break down intercultural barriers between our people and enhance citizen diplomacy and general economic development of our people, \'\' she concluded
Gedoni  visited her sister in Accra last year on a short holiday, learnt of the prestigious Miss Nigeria Ghana Pageant and decided to participate , where  other contestants were seeing glamour and fame ,she saw  an opportunity of capacity development for herself and making an impacting in the society.
From the audition to the grand finale she  impressed the judges with her astuteness and emerged Miss Nigeria Ghana Culture and is now committed to making her state and Nigerians in Ghana proud by impacting on the socio-economic development of the two nations via championing the Cultural and Tourism partnership that will yield  profits to the people and government of the two nations.
Miss Nigeria-Ghana beauty pageant, is a  pageant designed for young Nigerian ladies from18 and above and Ghanaians of Nigerian descent schooling or living in Ghana. It is aimed at organising these young beauties towards a new order of advancing the bilateral relationship of the two nations , foster a more cordial relationship among youth of the two countries and creating a platform for general entertainment and business promotion.
The pageant has the endorsement of the Nigeria High Commission  Ghana .