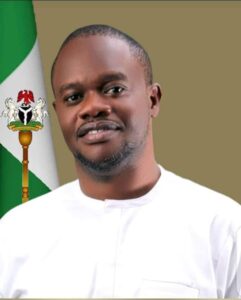 The Speaker Imo State House of Assembly, Rt. Hon. Barr Kennedy Chidozie Ibeh, has announced the reconstitution of some of the committees which were dissolved sometime ago.
The speaker made the announcement on Thursday, 17th March during plenary at Imo State House of Assembly Complex.
The Rt. Hon. Speaker who reconstituted House Committee on Works and Public Account, named Hon Chigozie Nwaneri, Member Representing Oru East as Chairman,
House Committee on Local Government and Chieftaincy Affairs; Hon. Blyden Amajirionwu, member representing Ngor Okpala State Constituency as chairman.
Other members of the committee include Hon. Chigozie Nwaneri (Oru East), Hon. Kanayo Onyemechi (Owerri West) and Hon. Johnson Duru (Ideato South).
Also reconstituted is the House Committee for Lands and Housing to be headed by the majority leader, Hon. Kanayo Onyemaechi, while Rt. Hon. Uju Onwudiwe and Hon. Micheal Njoku are members.
House of Assemnly Bill No 71, A Bill for a Law to Exstablish Imo State Examination Development and Security Printing Services Commission and for other related Purposes , which was sponsored by Hon. Dominic Ezerioha and 14 others was also considered at the Committee of the Whole.
The report and recommendations of the members of House Committee on Education, who have done thorough research on the bill were considered clause by clause.
After due considerations at the Committee of the Whole, the House resolved that allowing the bill to scale through will result into duplication of duty by already existing agency hence the bill was adjourned sine-die -indefinitely.
However, the speaker described the chief sponsor of the bill as a productive house member who has a lot to offer. He expressed optimism that future bills by the member will see the light of the day. The House was adjourned till 29, March, 2022.