By Ikechukwu Anyanwu
Rt Hon Barr Kennedy Ibeh, the immediate past speaker of the Imo state house of assembly and Member Representing Obowo State Constituency has felicitated the executive governor of Imo state, H.E Senator Hope Uzodinma on behalf of his constituents. He heartily felicitated with His Excellency, Senator Hope Uzodimma on the 62nd Independence Anniversary of the Federal Republic of Nigeria.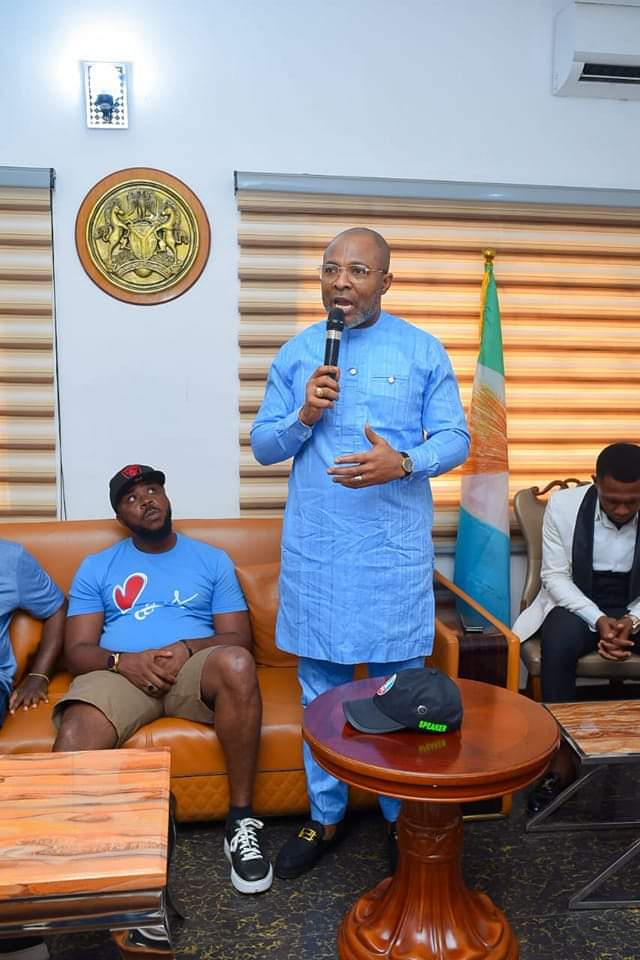 He said that "we rise as patriots to celebrate our beloved nation Nigeria at 62 years of nationhood. As ever, the historic birth of our independence on that glorious day of October 1, 1960 comes with reminiscences.
For six decades and two year today, we can acknowledge that it has been a landmark voyage as a sovereign nation."
Continuing the former speaker said that "Nigeria has withstood vicissitudes to attain lofty heights across various spectrums. Democracy, as our fundamental loop, has refreshed the virility of our unity and heralded a greater space for socio-economic growth and political cohesion."
He stressed that as Nigerians that our hearts therefore effuses with thankfulness to the God of all creation for perfecting our independence and granting us a successful milestone so far.
He paid glowing tributes to our heroes and heroines who struggled passionately to secure our independence from Britain on October 1, 1960. "Forever we will continue to treasure them in our memories."
"Let us continue to strengthen our brotherhood Irrespective of our diverse backgrounds, religious inclinations and political affiliations. This way, we shall consolidate the many giant strides we have made so far as a nation. God bless our land."