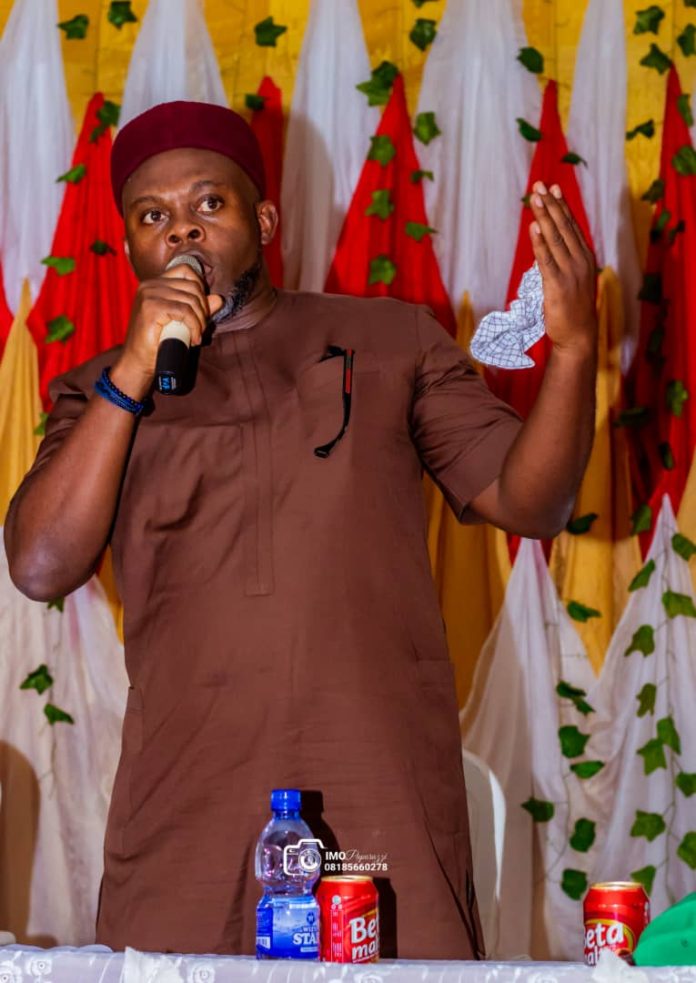 Hon Matthew Maduforo was born on 18th June 1976 into the family of Maduforo In Umuotomogu in Okwuohia, Obowo LGA In Imo State.
Hon Matthew Maduforo popularly known as IBB is the Founder IBB foundation. Through IBB Foundation he is empowering several young people. He is currently training more than 30 undergraduates from Obowo in different Universities, creation of jobs and care for the widows, especially during the pandemic and other community projects.
He has been in politics since 1999, and also worked closely with past and present leaders.
He is a grassroot politician and outstanding pilianthropist
Academic History:
Central School Okwuohia
St. Augustine's grammar school Nkwerre( The only model secondary school in Imo then)
Imo State University Owerri (Bsc Hons Chemistry)
University of Souti
Africa (BA Criminology)
Currently doing masters in Criminal Justice System.(University of South Africa)
Short courses:
Unisa Intercultural, Development and Health Communication Distinction certificate.
Unisa HIV/AIDS cais e and counselling certificate
BMW Advanced driving/ hijack prevention course certificate
Department of National civic registration training certificate.
Sociopolitical background:
Founder Obowo Development Union, South Africa.
Founding member and the pioneer protocol officer, Imo union South Africa.
The prime minister of the defunct Alakaso Kingdom.
The Speaker of the Unity Parliament South Africa.
The current Mayor of Panaroma, South Africa
Job Experience:
Worked under Ministry of Internal Affairs: National Identity card Project, in 2002 and was appointed the Obowo LGA Supervisor.( I employed over 200 adhoc teachers and youths across Obowo)
Chairman, Ghost Security company,Abuja
Chairman, Ghost Risk Solutions Ltd, Abuja.
Business:
Security Expert
Real Estate Developer
Attributes: Humble, Hardworking and philanthropy.
He is seeking to represent the good people of Obowo through the platform of Accord Party.