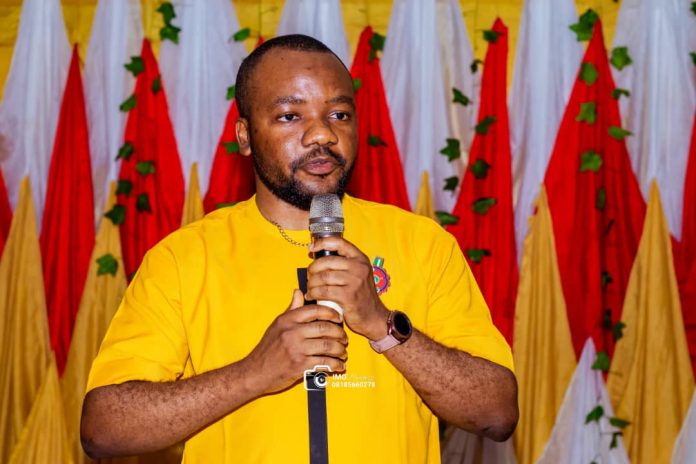 COLLINS ELESIRO Is the Founder & CEO of CRYSTALINKS INVESTMENT & SERVICES (group) LTD, a conglomerate of Crystalinks Education, Crystalinks Minning & Construction, Crystalinks Property, Crystalinks Travel & Tours, Snillocs Wears and Quick Errands.
Collins was born on 19th of April 1990 in Umuahia, Abia State to Chief & Lolo Isaac Elesiro. He's a bonafide indigene of Avutu Obowo, Imo State from the lineage of Samuel Elesiro.
His father who was once a 2time Councillor in the old Umuahia Urban Ward 2 in the 1980's is also a younger brother to one of Obowo illustrious sons Chief Abraham Elesiro (popularly known as Avutu Youth).
A resourceful entrepreneur, Collins began his journey to financial independence at a tender age. At 18, he achieved his first business feat by running his father's business and increasing sales by 15% within a short period!
He earned his degree in Business Management from the University of Bedfordshire in the United Kingdom and ventured into the business world to explore his passion for innovation, creating sustainable impact, and helping people.
For many years, Collins has been an epitome of knowledge and influence, especially on the youths. As an Education Consultant and Public Speaker, his mission to eradicate world's poverty and illiteracy through empowerment and to help students get quality education overseas drove him to write his first book, A Guide to Tuition-Free Educatíon: How to Study Abroad for Free.
Also through his company Crystalinks Education, Collins has sponsored several scrabble games competition in Nigeria by bringing schools together to take part in it, which saw winners go home with cash prizes. (For more details on Collins Corporate Social Responsibility work.
Collins is also highly involvedin environmental affairs. He aims to create awareness on the world's most ignored problems — climate change, wildlife endangerment, and the our disappearing environments.
To this effect, he wrote his second best-selling book titled, The Triumvirate of Life: Earth, Man & Volition, in which he exposed the bad habits of humans which constantly damage the Earth and how we can do better. (all books can be found on Amazon by simply searching Collins Elesiro)
More than that, Mr. Elesiro is a kind-hearted philanthropist with the interest of the people at heart. He has pioneered and partnered with several charitable organizations like Child's Lover Foundation of Nigeria to help orphans and less-privileged children in Africa.
A true son of the soil, he believes in the preservation of African heritage through literal lore. Hence, in 2019, he introduced the Collins Elesiro Literary Prize, a bi-annual writing contest. Till date, this contest has brought several African writers to the limelight as well as promoted and preserved African culture through storytelling. This year's Collins Elesiro Literary Prize award will see winners go home with $1000USD and shortlisted winners will be announced in December.
In his Community Obowo, Collins has sponsored football tournaments, another which will kick-off in Avutu this year December; He sponsored and paid Jamb registration fee for 100 Students in Obowo this year; gave scholarships to students by paying a full year tuition fees for 56 students across Obowo; distributed 500 Aprins to Market Women in Obowo to aid them in their trades; distributed 500 Raincoats for Bikemen to help keep them dry and warm whilst they go about their business; distributed 5000 copies of Exercise books and other writing materials to about 15 schools across obowo. (These claims are subject to verification in Obowo)]
Collins is a seasoned businessman with business development expertise across many sectors including education, clothing, construction, property investment, travel and tours, mining and construction.
He is globally celebrated for his passion
r helping others, business expertise, and strong values which in turn has won him several awards most notable which are;
Education Ambassador of Nigeria by the National Association of Proprietors of Private Schools (NAPPS) for his outstanding contribution to the growth of education in Nigeria.
Merit Award by Umuebubem Community, Ndiuhu Amuzi;
in recognition of his excellent leadership, quality representation, youth empowerment, philanthropy gesture, and community development.
Also the most recent which is a title award conferred on him as the Ezinwa Chimereze by the Catholic Women Organisation Home and Abroad of the All Saints Catholic Church Avutu Obowo for his contribution to the church growth and the Obowo Community.
Mr. Elesiro is currently running for the office of the Imo State House of Assembly, representing Obowo Constituency in the forthcoming 2023 General Election, of which he is the flag bearer of the Social Democratic Party (SDP).