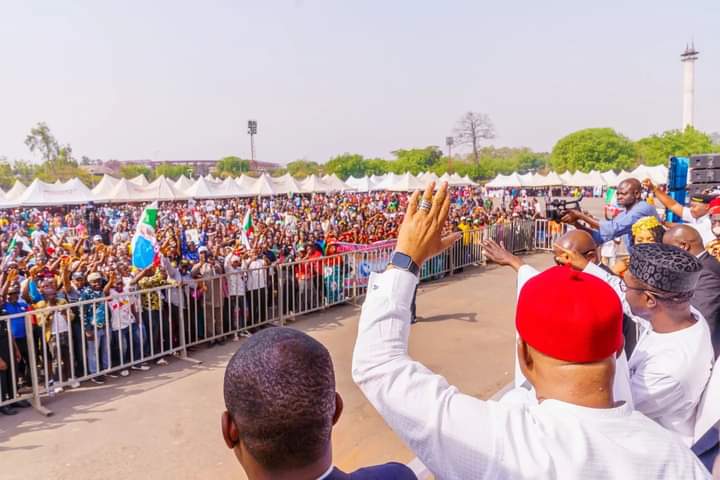 The Executive Governor of Imo State, H/E Distinguished Sen Hope Uzodimma has facilitated with Imolites for their massive support during the just conducted election.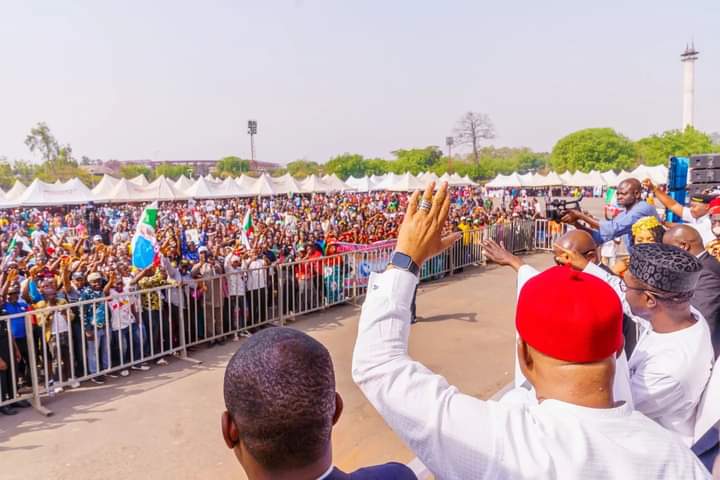 According to the statement on his social media handle which states;
THANK YOU NDI-IMO, FOR YOUR MASSIVE SUPPORT TO APC IN THE HOUSE OF ASSEMBLY ELECTIONS.
The overwhelming support given to the All Progressive Congress, (APC) ,at the just concluded State House of Assembly elections, is a clear testimony that the good people of Imo state deeply appreciate the numerous projects we have executed in the last three years, particularly in the area of road infrastructure.
There is no doubt that this overwhelming and unprecedented support from Imo people is a resounding vote of confidence on the achievements of my government in the last three years. This is most fulfilling and a call to greater dedication to duty and more projects.
By giving our great party ,the APC, this landslide victory in the House of Assembly elections, Imo people have not only endorsed our 3R prosperity agenda but have encouraged us to sustain our progressive programmes and policies which have impacted positively on them. I extend my profound gratitude to all Imo people for this overwhelming confidence.
Indeed,our road revolution and other infrastructural development across the 27 local government areas of the state have remained our unique selling point which Imo people, by this massive electoral support, have totally embraced.
With this massive support from the people,I feel obligated to continue to serve with more vigour and dedication. I assure my beloved Ndi-Imo of better and greater years ahead, to the glory of God
Let me use this auspicious moment to extend my hand of friendship and brotherhood to all Imo leaders.In this regard I sincerely invite all the political leaders in the state to join hands with me to work for the development of the only state we have , which is Imo state. On my part, I promise to continue to govern with the fear of God, and to keep my doors wide open to welcome all leaders who love Imo state and wish to contribute their honest best for the good of all.
Thank you, umunnem Ndi-Imo
Sen Hope Uzodimma
Governor
Source: Hope New And Electronic Media Center
NewsUpdate #ImoDecides #AriseAfrika