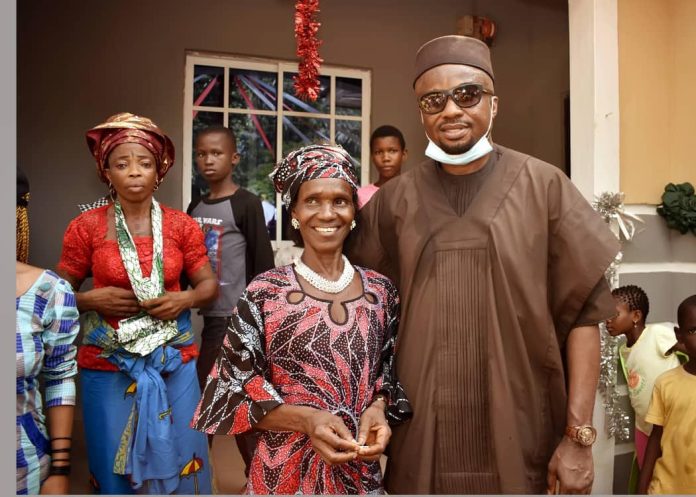 Arise Africa's searchlight is on Amaraya Foundation. From our findings, the NGO Is Doing The Real Work.
Amaraya Foundation is a Not for Profit Organization that is committed to touching lives across the world.
Amaraya Foundation is a Non Governmental Charity Organisation whose sole desire is to help alleviate the sufferings of less privileged persons in local communities.
They are very much poised to alleviate poverty by partnering with various local and international bodies towards this great objective.
SPORTS
Amaraya Foundation has launched Amaraya Football Club with which several talents has been discovered, developed and empowered for the future.
ON EDUCATION :
Amaraya foundation seeks to help less privileged children from very poor homes acquire quality education by awarding several scholarships, assist in building new schools and also renovating older ones where required.
ON HEALTH CARE
The foundation seeks to assist poor people to have access to good health care. Health insurance policy is relatively very low in most developing countries and as a result, a lot of lives are usually lost on daily basis over minor health issues which could have been easily treated and avoided, as a result, a lot of poor people die in large numbers, either because they can not afford to pay for their hospital treatments or because there are
no adequate health care facilities to take care of them.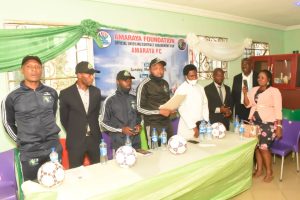 ON EMPOWERMENT :
The aim of Amaraya Foundation is to empower thousands of people yearly through financial empowerments, Skills acquisition programmes, workshops and seminars.
Since it's inception, Amaraya Foundation has continued to touch so many lives globally through various projects and programmes, which are effectively executed through appointed country directors for the purposes of grass-root implementation.
President / Founder : Comr. Amarachi KingsleyOgu is a Nigerian born, resident in Mozambique where he founded Amaraya Foundation and extended it across borders.
He is poised to touch millions of lives globally through Amaraya Foundation.
Amaraya Foundation's areas of focus as stated above includes; Sports, Health, Education and Empowerment.
Highlights of laudable contributions from the President/CEO of Amaraya Foundation:
THE PRESIDENT/CEO OF AMARAYA FOUNDATION HOSTS OUTSTANDING CANDIDATES OF AMARAYA MATHEMATICS COMPETITION
~ Sponsors their WAEC registration
The President/CEO of Amaraya Foundation, yesterday hosted all outstanding candidates of the 2nd edition of All Mbaise Senior Secondary Schools Mathematics Competition (AMSSSMC) in his Lude Ahiara Country home. The highly enthusiastic students who were adorned with Amaraya Foundation T-shirts were accompanied by their parents and family members.
Welcoming the guests, the Director General of the Foundation, Kelechi Oguamanam thanked them for showing up for the event as scheduled. He also went ahead to introduce the CEO, Comrade Amarachi Ogu who later presented Kolanuts. The opening prayer/blessing of the Kolanuts was conducted by Mr Ibeji, the father of one of the students.
In his address, a visibly elated President/CEO of Amaraya Foundation, Comrade Amarachi Ogu paid glowing tribute to his late parents, Mr Pius & Rose Ogu for their love for humanity which spurred him into establishing Amaraya Foundation
PHOTO SPEAKS 👇