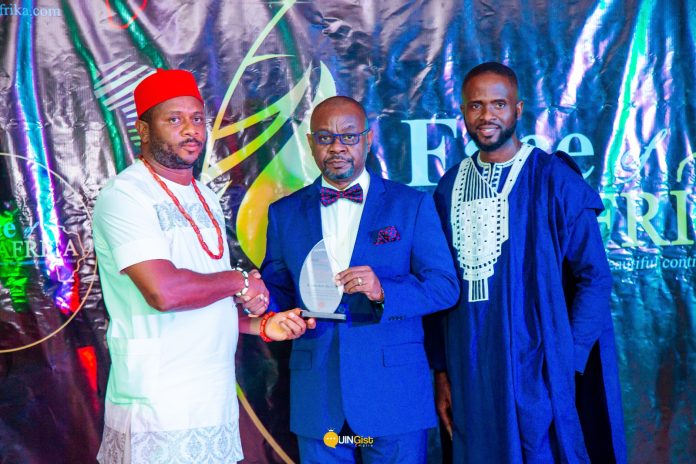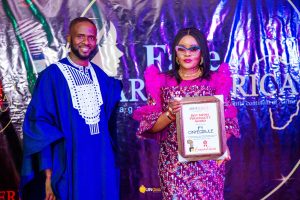 Arise Africa Magazine; a pan African news and prominent publication dedicated to showcasing the best of Africa and celebrating its achievements has honoured Africa's finest at the 9th edition of Achievers Award 2023.
The event which held at the Golden Tulip Essential Hotel in Owerri, Imo State capital, was put together by Arise Africa Network of Nigeria and GCFN Consult.
Arise Africa Network of Nigeria is made up of Journalists, Designers and Technologists united by a mission of redefining Africa to the World.
Through comprehensive coverage of various sectors, including business, culture and innovation, the magazine aims to promote positive narratives about Africa as well inspires progress across the continent.
Arise Africa Awards is an esteemed event that recognizes and celebrates brands and individuals who have made significant contributions to the growth and development of Africa.
The prestigious annual event honours individuals and organizations that have tirelessly worked to transform and uplift their communities.
The event equally honours outstanding achievers across various industries, including entrepreneurship, community development, media, education and many others.
The Arise Africa Award pays glowing tributes to these remarkable entrepreneurs, community leaders, and business owners who are transforming Africa into a better place to live, work, and do business.
By acknowledging their relentless determination, hard work and innovation, Arise Africa inspires others to follow in their footsteps and contribute to the progress of the African continent.
The 2023 edition of the Achievers Award which held July 29, began with a warm welcome by the host; Ikechukwu Anyanwu who passionately spoke on the need to bring the Redefining Africa Project Back Home.
Opening Remarks were done by the Honourable Commissioner of Digital Economy and E-Governance, Dr Chimezie Amadi and Rt Hon Barr Ike C Ibe, while Keynote Address was delivered by Prof Martins Nwankwo who exhaustively spoke on Africa and Security.
Mr Ajah Excel delivered a lecture on the topic: "Building A New Africa Through Technology", while the Director General, Imo Broadcasting Corporation, Ify Onyegbule spoke on the "Need for Media To Unite in Redefining Africa To The World"
Prominent personalities honored at the event included; Dr. Ngozi Okonjo-Iweala, Archbishop Matilda G Tarr (Liberia), Chief Chuku Wachuku, Alhaji A Abdullahi Rano, High Chief Mike Ejiogu, High Chief Amb Dr. Nwandu, Rt Hon Barr Ike C Ibe, Prof Martins Uchenna Nwankwo, Chief Amb (Dr) Ikenna Aniche Ksji JP, Chief GC Etumena (Bash), Chief Barr COC Akaolisa, Hon Chief Edward Obinna, Chief Chinedu Kingsley Ikpe, Hon Frank Nzewodo, Osita Oparaugo, Dr Chimezie Amadi, Mike Umealo, Prince Okey Ogwuegbu, Barr CJ Onwubariri, Ify Onyegbule , Jeph Akaehie, Anokwute Uzoma Stone , Chief Imo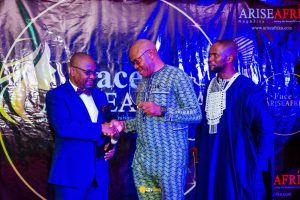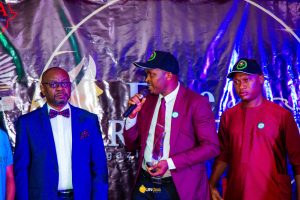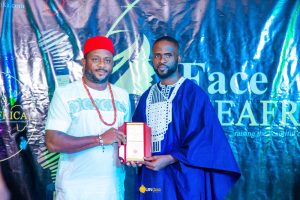 , Barr Uzochukwu Ibekwe, Engr Chizitere Ahubelem and many others.
Community Development Awards; Amaraya Foundation, RAF and Onugotu Obowo Foundations.
Digital Brands and Fashion Designers: I-Print Press LTD, Prototype Media, Dahbri-Khency, Jaydee Maven and other notable Brands
Imo Entertainers and Creative Media Icons; Mayormike Okafor , G-Don, Prymorrs, Princessa Unegbe, Preshy Bugatti, Smith Comedy, Dj MavKing and Duru Adaku Eunice made the final Shortlist
Undoubtedly, the 9th Edition of Arise Africa Achievers Awards showcased the best of Africa highlighting excellence, innovation and creativity across various fields.
At the end of the occasion, the message of Arise Africa Magazine was succinct and spread like wildfire – that Africa's potential is immeasurable and the Continent will continue to rise and shine despite the numerous challenges bedeviling Africa.
A heartfelt congratulations to all the Awardees for their well-deserved recognition, for they are the driving force behind Africa's progress and prosperity.