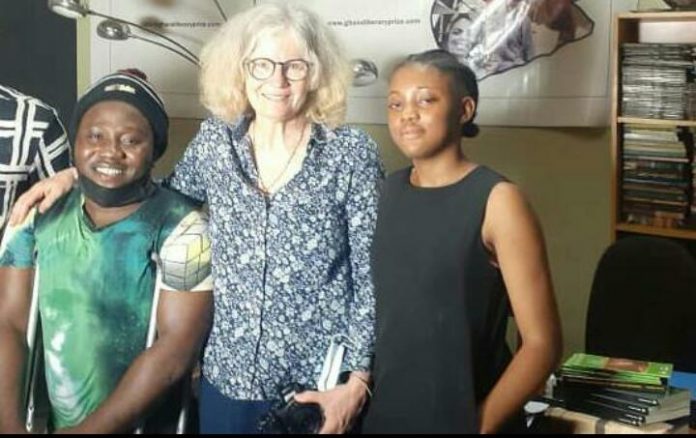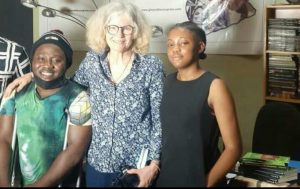 The maiden edition of the Ghana Book Club discussion, created by Ghana Literary Foundation was a great success, as two of the authors whose book was shortlisted for the month of May participated in the 2 hour long discussion.
Kathy Knowles and Massawudu, the co-author and protagonist of the children's book The Lucky One respectively, visited and joined the virtual session alongside the technical team of the monthly literary activity.
Massawudu and Kathy Knowles at the technical room of the Book Club Massawudu and Kathy Knowles at the Technical Room of the Book Club
Yazmin Razak a 7year old pupil stole the show with her unending question to Massawudu, whose story was featured in The Lucky One, she did an excellent review of the children's book that she and a few other kids got free copies from the Club to read,which was donated by EPP Books.
Seestah IMAHKUS, the author of Returning Home Aint Easy but its Sure a Blessing ,had a reflective engagement with the moderator, Dorothy Cornelius of Yfm. The author elaborated on why she and her husband chose Africa instead of United States and how she has fared in the continent over 30 years that she returned.
The Book Club have released another 4 books, for any interested members of the public to purchase, read and join them on the 26th of June in another educative and entertaining discussion, aimed at enhancing literacy and cross cultural intelligence among Ghanaians
Source: NigerianEye Newspaper