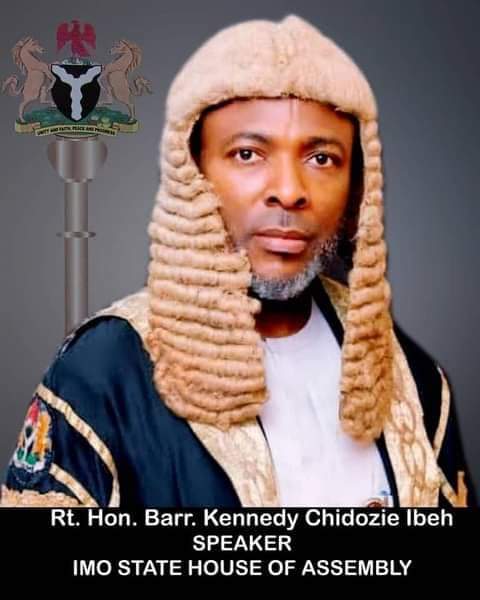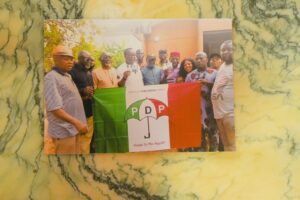 The Speaker of Imo State House of Assembly, Rt. Hon. Barr Kennedy Ibeh, has clarified that the decision of the House to declare the seat of Nkwerre State Constituency vacant
Is a constitutional responsibility rather than personal.
The speaker made the clarification on Thursday, during a press conference with House correspondents in his office.
He said that once a motion is brought to the House and seconded, such motion is ripe for debate and the Speaker is bound by the law, rules and regulations of the House to listen to the debate on the floor of the house and to put up such matters for votes.
He explained that it is the duty of the Speaker during plenary to make it clear to members that it is not enough to make allegations, as there are conditions upon which such powers can be exercised. He noted that the House, not the Speaker, must be satisfied with the evidences before it.
The Speaker made it clear that emotions don't build institutions, as institutions are built on Rule of Law.
He however assured members of Imo State House of Assembly of a robust debate on any matter raised to ensure it is given the attention it deserves. As members can invoke sections of the constitution to drive home their point of direction.
He bemoaned the attribution by the people, as if the decision of the house is the speakers personal matter, as if Mr Speaker has any personal problem with Mr Obinna Okwara. He said, "It's most disturbing and high level of unfairness. It's ignorance that is occasioned by poor reading culture."
Rt Hon. Kennedy Ibeh further explained that the constitution is not a secret document. It is a document that is open to everybody. He therefore charged every Citizen of Nigeria to arm himself with the constitution, as section 109 from which the House derived it powers to act on this particular matter is very open and the letters are not ambiguous. They are very clear, he stressed.
The Speakerr said that Imo State House of Assembly is not a market square, as It is not also a town union arrangement. It is an institution, just as the court is the theatre of the judiciary arm of the government. The legislative chambers is also the theater of the legislative arm, he stressed.
He further stressed that the same way you go to court and you observe all level of decorum is the same way it is observed at the chambers during plenaries, as Imo State House of Assembly is an institution that Is regulated by RULES, and as such Mr Speaker cannot act below the Rules of the House.
He however regretted that many people out of ignorance of the law are making comments that are very provocative and offensive that tends to disprade the efforts of his office in enthronement of ethics and the requisite principles that would uphold institution that is called Parliament in Imo State