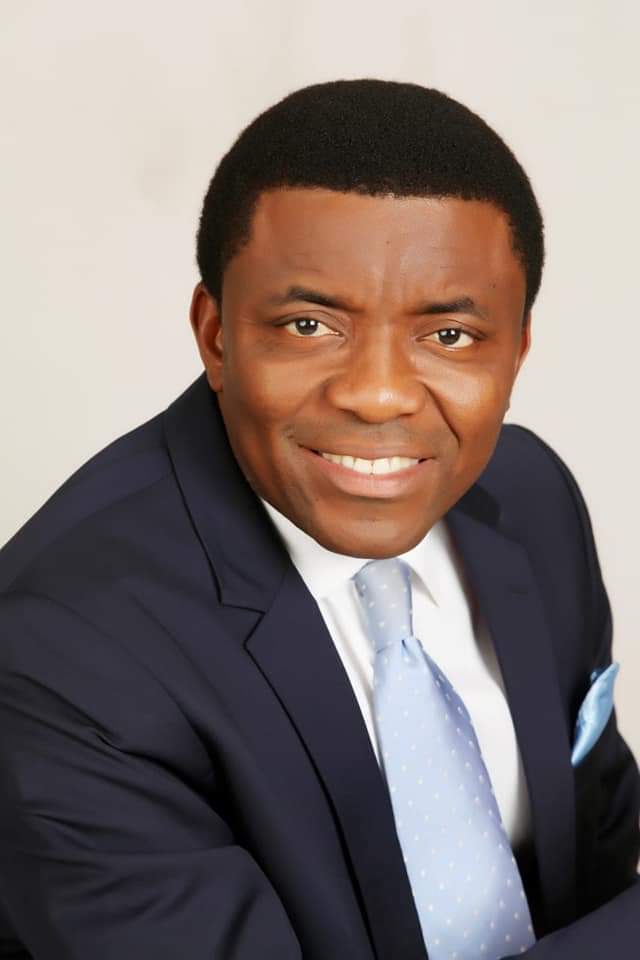 COMMEND HIM FOR EFFECTIVE REPRESENTATION AND ATTRACTING OF MASSIVE INFRASTRUCTURAL DEVELOPMENT PROJECTS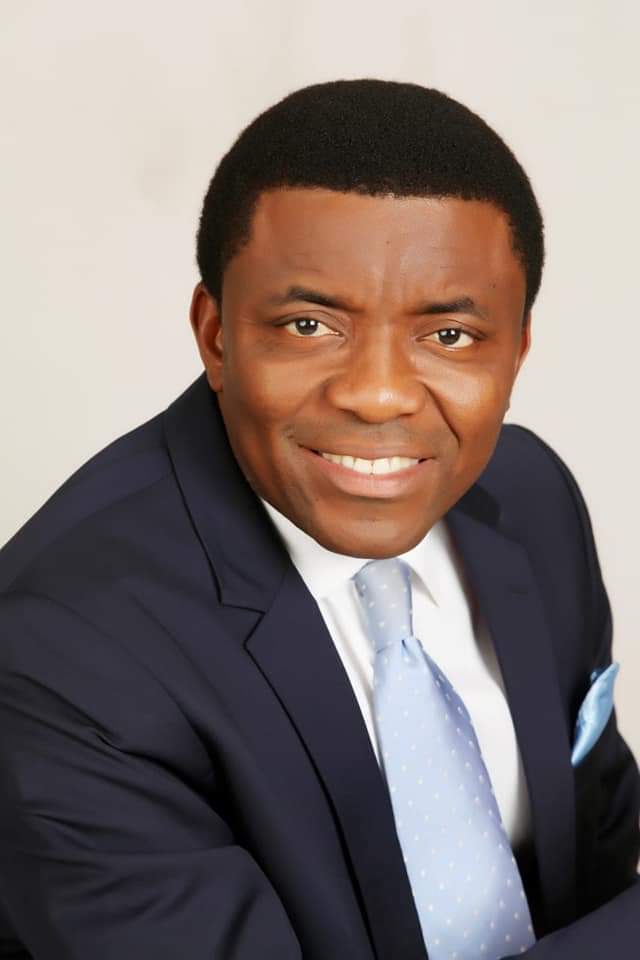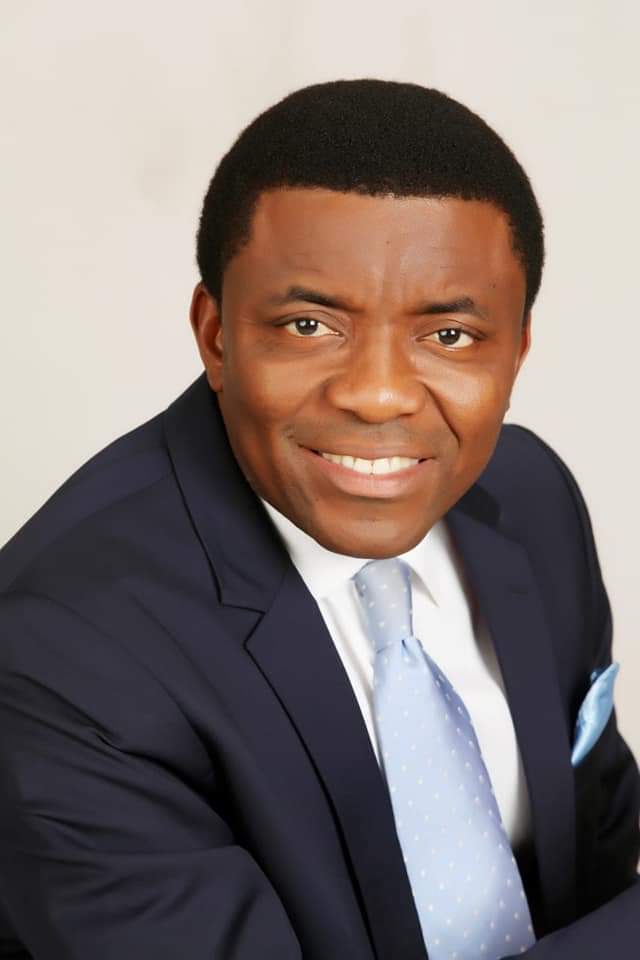 ELDERS, TITLED MEN BLESS DEACON CHIKE AND PRAY FOR HIS VICTORY IN UPCOMING ELECTIONS AS HE ASSURES TO RECIPROCATE THE SUPPORT OF EASTERN OBOWO PEOPLE
By Greg Obioha
The ranking Member representing Okigwe South Federal Constituency in the House of Representatives Abuja and APC Candidate for House of Representatives position for Okigwe South in the upcoming elections, Rt Hon Deacon Chike Okafor has received another resounding endorsement at the home front , making it the third in the harvests of home made endorsements within his homestead of Obowo local Government Area .
The recent endorsement which came from the leaders and Stakeholders of the seven Autonomous Communities in Obowo East Development Center namely; Ehume, Umungwa, Avutu, Umunachi,Amanze,Agwueke and Dike na Odi penultimate Saturday,19th November,2022 in an interactive session at Ehume Country Home of Chief Emeka Williams Nwaigwe was a follow up to initial two successful outings held couple of weeks earlier in Western Obowo and Central Obowo at Alaike Country Home of Chief CY Chukwu and Nnebinasonye Country Home of Dr Godrick Anosike respectively. The Eastern Obowo gathering like others before it, attracted the presence of grassroots Community leaders, which include;Town Union President Generals of the seven Autonomous Communities, Traditional Prime Ministers, Women leaders, Youth leaders, Presidents of Catholic Women Organization in various Parishes, political and opinion moulders.
In his remark during the event, the APC House of Representatives Candidate for Okigwe South Federal Constituency and Member House of Representatives Abuja, Rt Hon Deacon Chike Okafor expressed appreciation to the people of Obowo East Development Center for their continued support and reassured them that he will continue to reciprocate their gestures by ensuring that more infrastructural and human capital development projects and programs are brought to their Area..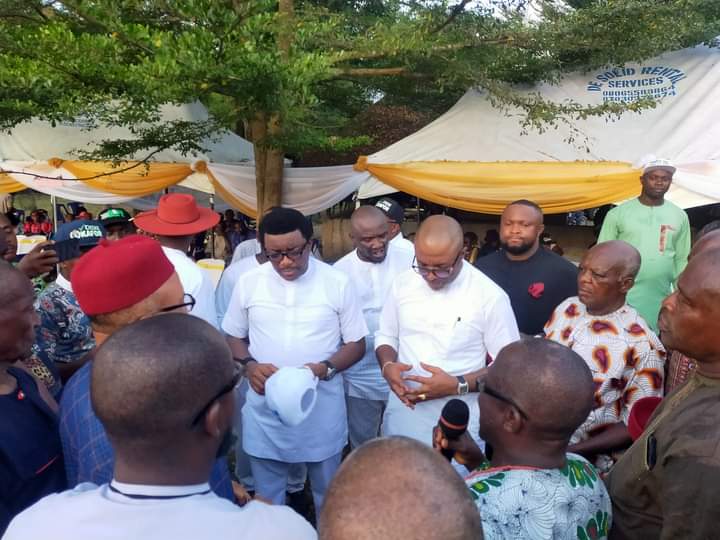 He recalled how the political narrative of Obowo changed with his foray into partisan politics following his appointment as the Commissioner for Finance in 2011. According to him,he made good use of the office to embark on rural development projects in various parts of Okigwe South, including Eastern Obowo where he did the following: the distribution of transformers to various Communities in the Area, outright electrification project for Areas not connected to the National grid as at then as well as tarring of Isiorie Ikpa / Umunachi road between 2012-2013 with the intention of linking it to Eke Avutu, which he promised would be done by next year.He also cited the building of Schools as part of his flagship Projects immediately he joined politics in 2011.
Deacon Chike further said that he was able to attract the construction of Malaysia Market at Umungwa which remains the largest market in Okigwe South. He disclosed that the aim of the market which he convinced the Imo State Government to execute then, was to provide a resettlement market for Imo indigenes that were dislodged in Abia State, adding that through the instrumentality of the market, thousands of jobs , industries, goods and services were created to improve the economy of the Area . He also said that a 500KVA transformer was installed at the market which boosted power supply within the vicinity and adjoining Communities and promised that the road linking Malaysia Market with Avutu will be taken care of if he returns the the parliament.He reminded them that if he could do so much with the little position of a Commissioner, he will certainly do more with higher positions which according to him has been the case since he got elected into the National Assembly and that he will multiple such feats if he attains higher position as House Speaker or Deputy Speaker if reelected into the parliament.
Speaking further, Deacon Chike told his audience that Eastern Obowo remains the giant of Obowo, considering their numerical strength and large number of polling booths which are needed for electoral victories and urged those in attendance to go back home as leaders and pillars of their various Communities to mobilize the support of their people at the grassroots.He expressed confidence in their support and capacity to deliver, considering the fact that most of his associates and friends are from Eastern Obowo and that he has always enjoyed their support since his foray into partisan politics.
The Federal Lawmaker reiterated that the people of Eastern Obowo have always been carried along in his scheme of things, and that apart what he was able to do for them when he served as Commissioner, he had done more since 2015 when he got elected into the Green Chamber of the National Assembly. According to him, some indigenes of the Area have been given political appointments, others captured among young graduates of Obowo extraction that were given employment in some federal government Agencies or Institutions. He also reminded them of the creation of Eastern Obowo Development Center which was facilitated through the office the Member representing Obowo State Constituency in the State House of Assembly and immediate past Speaker, Rt Hon Kennedy Ibeh and solicited their support for reelection of Hon Ibeh who according to him has Eastern Obowo as his maternal home.
Deacon Chike also seized the opportunity to inform the people of Eastern Obowo that his annual comprehensive Free Medical/ Surgical Outreach takes off in a week time and requested them to go back home and inform those in need of medical attention to come for the program which he said takes care of serious health challenges, including complicated ones that need surgeries. He also said that this year's program will kick off from Obowo and the Venue would be at any suitable place within Eastern Obowo as may be decided by their Stakeholders.
Conclusively, Deacon Chike assured that he will do more for them if reelected, considering the fact that he will return as a super ranking Member which would help him become a principal officer of the tenth Assembly. He revealed that Eke Avutu Market Project was captured in 2023 Budget and that the project will take off next year.He informed that the Legislature does not have maximum term limit as obtained in the Executive arm, hence ranking and seniority remain the yardstick for attainment of principal officer position in the Legislature and urged them to support his reelection bid to enable him return and attain the leadership position of the House which Governor Uzodimma and the leadership of the party in the State took very seriously before throwing their weight behind him. He thanked the Governor of Imo State, Distinguished Senator Hope Uzodimma and the APC state Chairman, Hon Macdonald Ebere PhD for giving him the ticket of the party.
In his contribution, the immediate past Speaker of Imo State House of Assembly and APC Candidate for Obowo State Constituency position in the upcoming elections, Rt Hon Kennedy Ibeh corroborated what Deacon Chike Okafor said concerning infrastructural and human capital development projects he attracted to the Area over the years since 2011 when he served as Commissioner for Finance.He said that the political leadership that was ushered into Obowo with the appointment of Deacon Chike Okafor as a Commissioner in 2011 brought positive changes and transformation that were hitherto alien to the Area and reminded them how Deacon Chike utilized the position to embark on projects and programs that impacted positively on the lives of their people .
Ibeh observed that Ehume was the most suitable place for the all important meeting considering it's strategic position in the Affairs of Obowo LGA and commended the people of Eastern Obowo for their large turn out. He disclosed that a similar gathering had earlier held successfully in Western and Central Obowo respectively and that the people of those Areas had resolved to own up the project to ensure that Deacon Chike Okafor and himself were reelected. He further highlighted on why it was necessary to reelect people with ranking status like them because of more development projects that would be attracted to their Area and urged them to mobilize the people at the grassroots to support their reelection bid.
Earlier in his opening remark, the Coordinator of Obowo East Development Center, Dr Eli Dibia disclosed that the purpose of the gathering was for an interactive session between the people of Eastern Obowo and the duo of their illustrious sons and political leaders, Rt Hon Deacon Chike Okafor and Rt Hon Kennedy Ibeh as continuation of similar gatherings that successfully held between them and the people of Central and Western Obowo.
Dr Dibia said that Deacon Chike and Kennedy Ibeh had done so much for the development of Obowo local Government Area by laying solid foundation for the liberation of their people from political bondage which opened the pace for inclusiveness more development. He told them that the choice of the venue, Ehume (Okpara Obowo) was deliberate because of its importance in Obowo Affairs and that whatever decision taken by the people at the end of the meeting will be binding and formally called on the Chief host, Chief Emeka Williams Nwaigwe in whose house the meeting held to address his Guests.
Addressing the mammoth crowd that gathered in his country home, Chief Emeka Williams Nwaigwe declared that Obowo Local Government Area was his Constituency and that God in his infinite mercy has brought everybody together and now they are united as members of one family. He acknowledged the giant strides of Deacon Chike Okafor on infrastructural development projects and stressed that Deacon Chike Okafor and Kennedy Ibeh's reelection is a project he had already owned up and that other positions being contested on the platform of the ruling APC will be delivered completely without any compromise.
Chief Williams assured that he will throw his weight behind the reelection Project of the two leaders by deploying his money and goodwill to ensure that it is realized, adding that Governor Hope Uzodimma's reelection is also something that must be accomplished so that his developmental strides will continue. While promising to flood the Area with trucks of rice and enough fund for their Christmas celebration, Chief Williams urged his people to key fully into what he described as viable Project of the winning team , reiterating that Chike and Kennedy were the best materials for the coveted positions and that it's better to have their own people in government than strangers they can't access.
The meeting reached climax with selection of resolution Committee,one person each from the seven Autonomous Communities in Eastern Obowo and at the arena to coordinate the Committee was the former Transition Committee Chairman of Obowo Local Government Area, Prince Chidi Nwoko who formally announced on behalf of the Committee that Deacon Chike Okafor's candidature has been endorsed by Communities from Eastern Obowo, who assured of their absolute support and requested Chike to concentrate his campaign in other Areas.In a bid to concretize the decision of the people, three titled men from the three major clans of the Area rose and did the traditional blessing and libation in favour of their chosen candidate, Deacon Chike Okafor. Nze Sylvanus Ojimadu, Nze from Ehume, Hon Chief Sir Fide Emenaha from Ugwueke Autonomous Community, Avutu Clan and Nze Mbaocha Raymond from Umungwa performed the rites on behalf of their Clans/Communities.
Deacon Chike Okafor filled with joy while responding to their prayers and demands to leave his campaign for them, formally called out Chief Emeka Williams Nwaigwe, Hon Prince Daniel Chukwuocha and Dr Eli Dibia and handed over his campaign apparatus to them to coordinate and manage for him on behalf the people of Eastern Obowo who requested to own up his campaign.
The event recored high turn out of dignitaries across the three divides of Obowo LGA which include:Hon Deacon Chike Okafor, Member House of Representatives Abuja, Rt Hon Kennedy Ibeh, immediate past Speaker of Imo State House of Assembly, Chief Emeka Williams Nwaigwe, Hon Dr Eli Dibia, Coordinator Obowo East Development Centre, Hon Chief Ifeanyi Onwuenyiagba, former Commissioner for Youths & Talent Hunt, Hon Ifeanyi Onwunali, Prince Chidi Nwoko, Former Transition Committee Chairman, Prince Daniel Chukwuocha, former Vice Chairman, Obowo LGA, Hon Fidelis Ukaegbu and host of others.