The real world is rapidly becoming more competitive, dynamic and demanding. Greater emphasis is now being placed on graduates who can strategize effectively, act decisively, drive performance, collaborate successfully and creatively innovate.
To ensure, that your child is highly trained, well equipped with 21st-century centric skills and gets a world-class Canadian educational experience is the reason why we have established VCC!
Vantage Canadian College is an institute with a clear vision – to be a leading, respected Canadian College in Nigeria, known for innovation and excellence in preparing students to earn the Ontario Secondary School Diploma (O.S.S.D).
The Ontario Secondary School Diploma (O.S.S.D) prepares students for a smooth and successful transition into their post-secondary school lives in Canadian Universities or even USA, UK and Australia.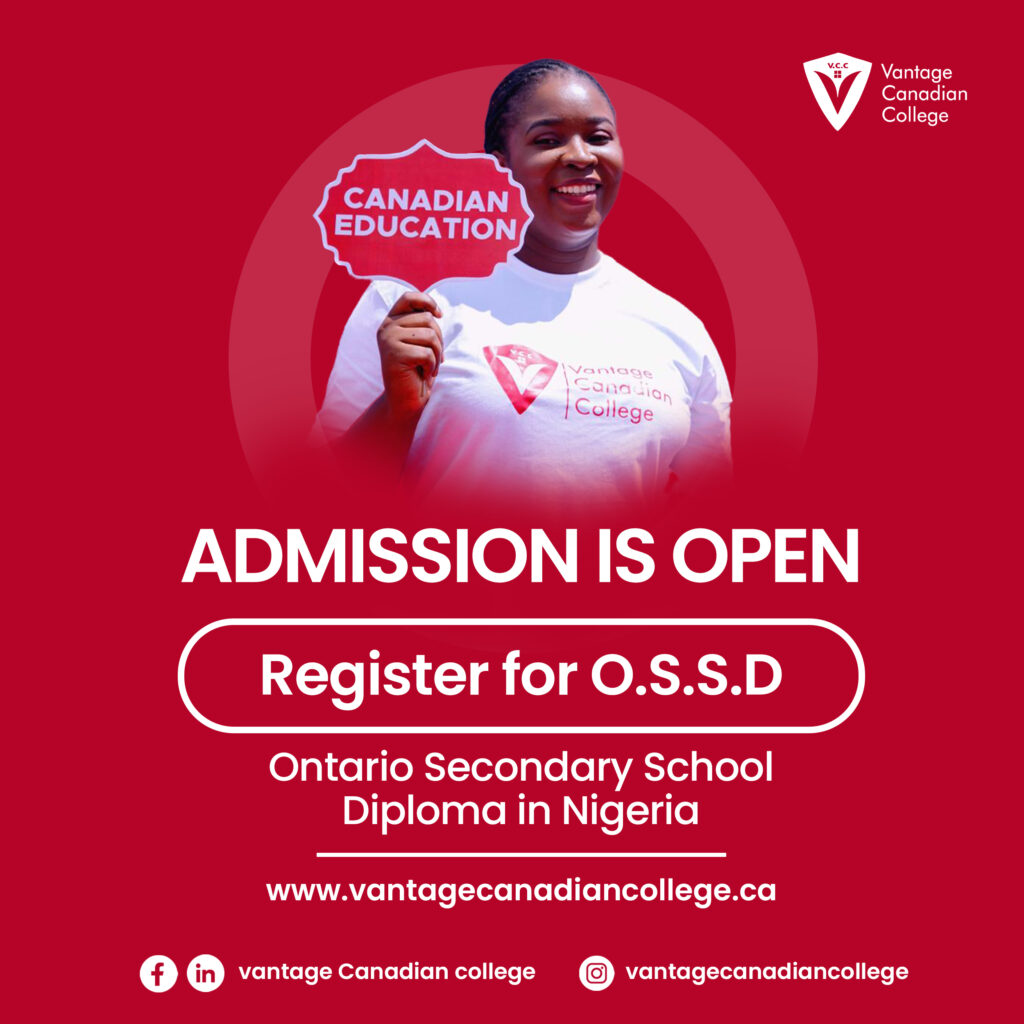 It equips students with useful life skills such as: adapting to new environments, Cultural differences, dealing with imposter syndrome, managing freedom and making friends across cultures.
The Ontario Secondary School Diploma (O.S.S.D) gives students the opportunity to understand the Canadian High School Syllabus right here in Nigeria and upon graduation, the (O.S.S.D) will be awarded by the Ontario Ministry of Education under the Government of Canada through our partner college.
Investing in Canadian Education for your Child has a great reward. It's a sure pathway for your Child to become a CANADIAN CITIZEN. This means that as a Canadian passport holder, your Child can travel to 185 Countries visa-free.
WOW! Isn't that amazing?
For more information, visit our website https://vantagecanadiancollege.ca/admission and watch our free webinar.