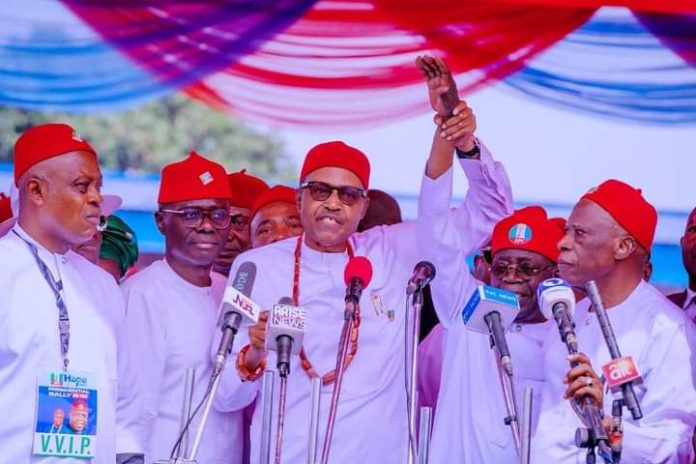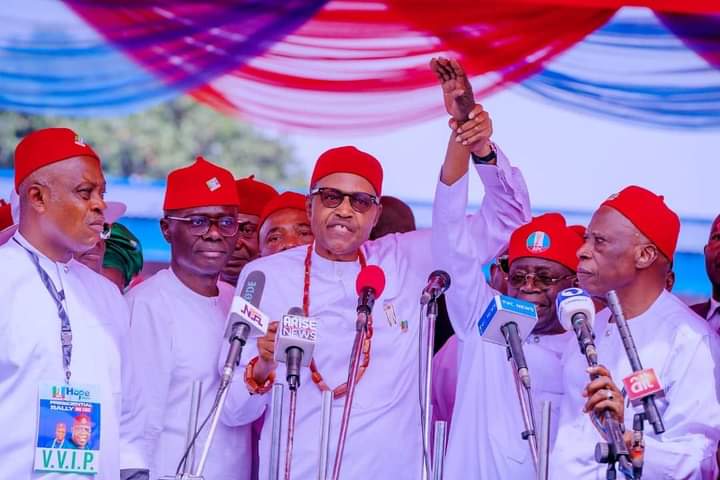 President Muhammadu Buhari and the All Progressives Congress (APC) presidential candidate, Bola Tinubu were in Imo State on Tuesday for the former's inauguration of road projects as the latter continues his campaign.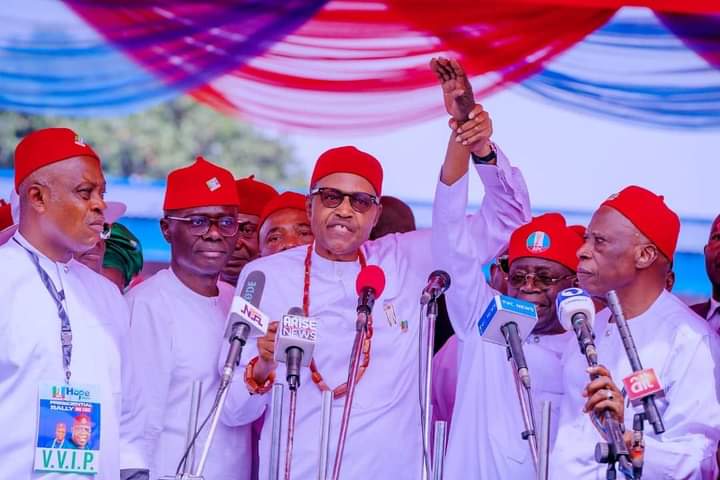 President Buhari visit to Imo state is the second time in five months. He was well received by The Executive Governor of Imo State, His Excellency Senator Hope Uzodimma. The Chairman, Council of Traditional Rulers Imo State at Eze Imo Palace where he was conferred with Chieftaincy Title. After which he commissioned Mcc Roads, Ihechuwa Road Projects and then the APC campaign rally which held at Dan Anyiam Stadium, Owerri.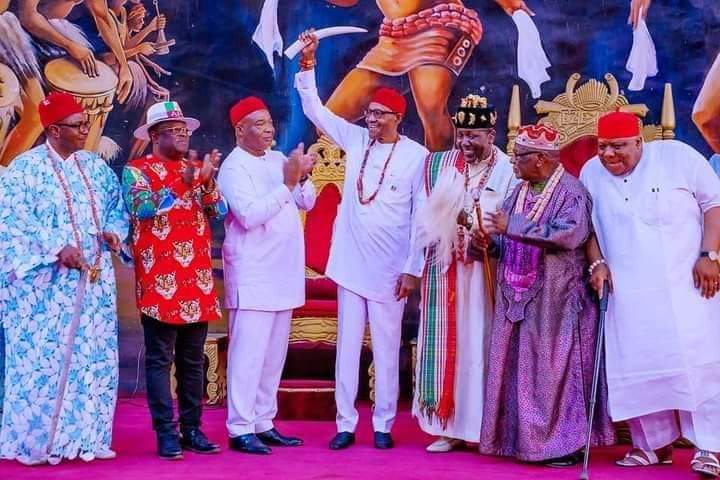 President Buhari while campaigning for the rulling All Progressive Congress (APC) urged the people to vote for APC Presidential Candidate who he addressed as the "Next President of Nigeria"
Speaking at the campaign, the Presidential Candidate of APC, Asiwaju Bola Ahmed Tinubu promised to make Imo State one of the tourist destinations in the country as well as reviving the real estate sector of the state while promising that there will not be any issue of ASUU strike as "4 years will be 4 years".
Imo APC Chairman, Hon MacDonald Ebere PhD brought to bare his political capacity, sagacity, dexterity as the leader and Party Chairman.
The APC campaign rally witnessed a large turn out of people. It was indeed, an unprecedented show of love as mammoth crowd trooped out in solidarity to their various candidates running for House of Reps, Senate and Presidential Election
Kpakpando Okigwe South and Member Representing Ehime-Mbano, Ihitte-Uboma, Obowo Federal Constituency, Rt Hon (Dcn) Chike Okafor PhD led the troop from Okigwe Zone
With the show of love exhibited towards the Uncommon Representation of the proactive Lawmaker, there is no doubt that Imo people are voting APC come February 25th, 2023